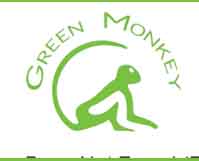 Move over, soggy pizza and mystery meat.
What started as a mother brainstorming ways to prepare healthier school lunches for her daughter has turned into a new lunchroom option for hundreds of local students.
Lynn Tauchen started Green Monkey last fall with her chef sister Lisa Granger, and now the business prepares lunches for about 150 students who attend private schools, where kids must pack their own lunches.

Granger said her company prepares lunches for about 10 percent of the 1,600 area kids enrolled at the seven private schools they currently serve, including Richmond Montessori, Trinity and St. Christopher's.
"School just started, so we think in three or four weeks we will be at 30 percent participation," Granger said.
Green Monkey supplements that niche with catering for events, private dinners – and prepares boxed lunches for adults, too.
The company leases space in a shopping center on Quioccosin Road near Regency Mall, which is close to most of the private schools in the area. The lunches are dispatched by a company delivery van.
Granger, who previously owned Zed's Cafe and the Fat Goat in Lakeside, prepares the food with organic and local ingredients.
She's aiming to appeal to parents with a convenient, nutritious lunch.
"There is peace of mind knowing your child is eating a healthy lunch," Granger said.
This month, Green Monkey's offerings include tomato, basil and goat cheese sandwiches on multigrain bread, Thai curry beef wraps and Indian chicken curry along with a side and a fruit. (They also serve more standard fare such as roast beef and cheddar and peanut butter and banana sandwiches.)
The school lunch is $4 per day for elementary and middle school students and $5 for high-schoolers. The company also provides add-ons such as beverages or after school meals for athletes. And most parents pay for a full month or semester at a time.
Tauchen, who worked in management at nTelos Wireless for 10 years, handles the operational parts of the business, such as accounting and logistics. She also makes deliveries.
The sisters have grown the business primarily by word of mouth. Many of their referrals have come directly from kids asking their parents for Green Monkey after they saw classmates scarfing down the lunches.
"We started out just doing eight lunches. When we first started, we thought we could do it out of my home kitchen," Tauchen said, "but we became a lot bigger right away."
Now the company is looking for new avenues to grow. It recently made some prepared lunches available to order with RelayFoods, a local online grocery ordering company.
Green Monkey plans to start promoting the catering side of the business more heavily, while at the same time trying to make headway into the public schools.
"There has been some pushback from public schools," Granger said. "One main concern is we are going to take away their lunch business."
But Granger said their target customers are parents who already pack their kids lunch. Green Monkey needs a minimum order of 10 lunches to make a delivery to a particular school. They currently deliver to some public schools one day a week.
Granger said they have gotten inquiries from folks interested in starting up a similar business themselves, perhaps under the Green Monkey name, but Granger said the business isn't as easy to pull off as it seems.
"You've got to know what you are doing with portions and buying, because it is a very tight margin," she said. "Otherwise you would quickly just break even, or worse — and compromise quality."