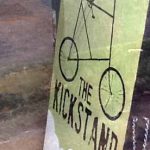 Lamplighter Roasting Company took over a derelict gas station in the Fan and transformed it into a neighborhood hot spot.
Now the owners of the coffee shop are looking to recreate the magic in Scott's Addition and eventually the East End.
Co-owner Noelle Archibald said that in November she is opening The Kickstand, which will serve brewed coffee, sandwiches and pastries at 1717 Summit Ave.
"That whole neighborhood is just booming right now," Archibald said. "It is kind of like when we opened Lamplighter in an underserved pocket in the city. People were skeptical about that, but now we are seeing a lot of action."
Kickstand will occupy the former front office of the warehouse property. The rest of the building is used by Richmond Cycling Corps, which in addition to training underprivileged youth in the sport of cycling, recently began offering private cycling classes and bike repairs and sales by appointment.
"We are hoping to be a gateway for the community to get them in the building and see what [Richmond Cycling] is doing with the space," Archibald said.
The building was previously owned by developer Justin French. Craig Dodson, founder of Richmond Cycling, bought the building out of foreclosure with partner Scott Coleman. Before his financial and legal troubles became public, French sponsored Richmond Cycling and was donating the space to Dodson.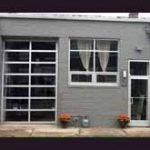 As for Lamplighter, Archibald said its first year and half in business has far exceeded the expectations she and husband/co-owner Zack had.
Lamplighter, which is named after a type of double-decker bicycle, continues to deliver roasted coffee by bicycle to area residents and businesses. It also operates a mobile coffee cart called the Lightpost.
"We are finally at a point where it's sustaining itself and operating really smoothly, so we can pull back and see what's next," Archibald said.
In addition to Kickstand, the next step includes leasing a commercial kitchen with Pizza Tonight, a company that sells homemade pizza ingredients, to help pick up catering gigs.
Archibald said they are also in the process of securing their next expansion location.
"In the next year, we are looking to open a location in Church Hill," she said. "It's in the works."