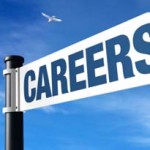 Hires/Promotions
Law
Virginia Bell Flynn joined Troutman Sanders as an associate to its financial services litigation practice group. Prior to joining the firm, Flynn served as a judicial law clerk to the Honorable R. Terrence Ney, 19th Judicial Circuit in Fairfax. Flynn attended law school at Washington and Lee University and The College of Charleston as an undergraduate.
Architecture
Patrick MacCormac joined Baskervill as a mechanical designer. He attended Virginia Tech.
Molly Gordon joined Baskervill as an interior designer for the corporate team. Gordon most recently worked at Evolve Architecture. She attended the University of Tennessee Knoxville.
Alan Todd joined Baskervill as building information modeling manager. He most recently worked for OTJ Architects. Todd had a master's from Virginia Tech.
Real Estate
Chris Nadder has been promoted to field operations manager at Gumenick Properties. Nadder has been with the company for 11 years and was most recently a warranty service manager.
Investment Banking
William J. O' Flaherty was promoted to senior analyst at Matrix Capital Markets Group. He joined the firm in August as an analyst. O'Flaherty was previously an analyst at Wells Fargo in New York. He attended the University of Virginia.
Technology
Tiffany Reynolds joined Fulcrum Collaborations as the quality control manager.
David Cano joined Fulcrum Collaborations as configuration and release manager/architect.
Marshall Shelton joined TBL Networks as a project manager.
Bryce Hazlewood TBL Networks as a support engineer.
Jonathan Freed joined SyCom Technologies Support Services as a senior systems enginee.
Steve Hertel joined SyCom Technologies Support Services as a senior systems engineer.
Associations
Frank Robinson has been promoted to president and chief executive officer of Lewis Ginter Botanical Garden. Since 1992, Robinson has been the executive director.
Shane Tippett has been promoted to executive director of Lewis Ginter Botanical Garden. Tippett has served the Garden since 2004 as assistant director for finance and operations.
Grace Chapman will join Lewis Ginter Botanical Garden as director of horticulture effective Oct. 18. Most recently she was horticulture supervisor at the Ambler Arboretum of Temple University in Ambler, Pa.
Lesley Bruno joined the Greater Richmond Chamber as director of marketing. Bruno previously served as director of public relations and marketing at the Valentine Richmond History Center. She has a master's from George Washington University.
Chrystal Neal joined the Greater Richmond Chamber as director of creativity, innovation and special projects. Neal was previously the executive director of C3: The Creative Change Center. She attended the University of Richmond.
Boards
The following have been appointed to the 2011-12 board of the Richmond District Council ofthe Urban Land Institute:
Laura Lee Garrett, chair; Hirschler Fleischer
Gloria L. Freye, vice chair and governance comittee; McGuire Woods
Chris Lumpkin, treasurer; SunTrust Bank
Tim Davey, mission advancement; Timmons Group
Mark Kronenthal, programs committee McCandlish Holton
Muriel Rodriguez, technical assistance panels; Schnabel Engineering
Ryan Ammann, communications; BB&T
Jeff Geiger, Young Leaders Group; Hirschler Fleischer
Andy Condlin, education; Williams Mullen
Junie West, sponsorship; Timmons Group
Andrew Bleckley, membership; Cite Design