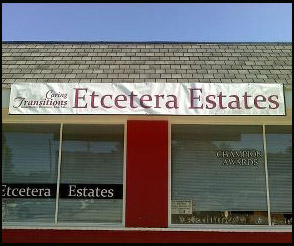 A Richmond startup has expanded from the home office to a Lakeside storefront.
Darcy Inge and Rebecca Cline this month opened Etcetera Estates, an estate sale consignment store on Lakeside Avenue.
Cline and Inge own the local Caring Transitions, a franchise that carries out estate sales, auctions off belongings online and helps the elderly move to smaller homes.
Etcetera Estates is open six days a month.
Cline said the business needed the extra space after seeing a surge in people moving to Richmond.
"We kept coming across people relocating from other areas," she said. "Most didn't have a really clear sense of the size of the space they're moving to," she said, adding that when people move to town, they sometimes want to sell some of their extra stuff.
Cline said the company can now hold multiple estate sales in one place and accommodate customers who only have a few items to sell.
The pair started the business out of their homes in 2008 and run it with a staff of seven. About half of the business comes from estate sales and the other half from seniors looking to downsize.
"A lot of times when we're moving seniors, we're dealing with someone going from a 2,000-square-foot home to 700- or 900-square-foot home,' Cline said.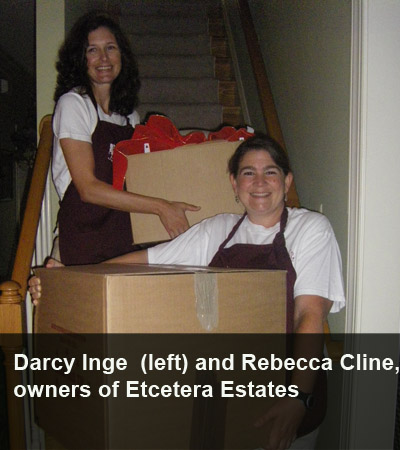 Cline said the businesses typically handles two to three estate sales per month.
Last spring, the business had one of its largest estate sales at a five-building compound.
"It was a historic property in Powhatan," she said. "The original building was used as a hospital during the Civil War."
Cline said they charge an hourly rate and extra for moving services.
"A move from Florida to Virginia could cost $2,400," she said. "It's based on mileage and time."
For a traditional estate sale, the business takes 30 to 35 percent of the proceeds. Cline said that for the consignment sales, Caring Transitions takes 40 percent of the sale.
"Prices can offset costs of the funeral or settle debts a person left behind," Cline said. "Or we've had an entire estate liquidated for a trust for the grandchildren."
The pair began looking for a place to expand in June and leased a 2,900-square-feet at 6919 Lakeside Ave. in August. They had their first consignment estate sale last weekend.
Cline said that only one other Caring Transitions franchise in the United States has a consignment location. So far, they've had about 15 consignors.