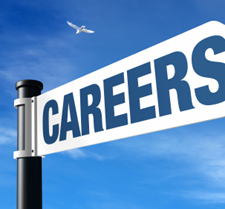 Departures
Ryan Furgurson has left Williams Mullen. He recently joined the Office of the Attorney General of Virginia in its trial section.
Hires/promotions
Architecture
Emily Erpelding joined Evolve Architecture as an interior designer. Erpelding was most recently with Hanbury Evans Wright Vlattas. She attended Virginia Tech.
Marketing
Anne Taylor Robertson joined Brooks Adams Research as a research coordinator and analyst. Robertson attended Christopher Newport University.
Browning Augustine joined SB&A Integrated Marketing as a traffic supervisor. Augustine was most recently with Sears Roebuck. Augustine attended Sweet Briar College.
Chris Romero joined SB&A as a junior web developer. He attended Virginia Commonwealth University.
Kate Carpenter joined SB&A as a graphic designer. She attended Virginia Commonwealth University.
Robin Blanks joined SB&A as a production supervisor. She attended Virginia Commonwealth University.
Heather Zulauf was promoted to account coordinator at SB&A. Zulauf was most recently a project coordinator for the agency. She attended Nazareth College.
Heidi Harrison was promoted to senior account manager at SB&A. Harrison has been with SB&A since 2009. She attended Elon University.
Technology
Travis Hadley joined Networking Technologies and Support, Inc., as a SQL programmer.
Consulting
Charles Kelley joined McGuireWoods Consulting as a digital media specialist. Kelley most recently served as deputy state director of the Virginia chapter of Americans for Prosperity.
Associations
Jane V. Helfrich was appointed chief executive of Richmond Metropolitan Habitat for Humanity effective Dec. 1. Helfrich has been vice president of resource development and marketing for the Better Housing Coalition since January 2009.
Please send HR notices to [email protected]