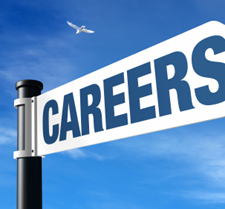 Departures
Grace Sparks, president and chief executive officer of Family Lifeline, has retired from the organization. Amy Strite, a former executive director of CHIP which merged with the non-profit last year, will assume her role. Sparks joined Family Lifeline in 2007.
Hires/Promotions
Law
Zachary Grabill joined Kaplan Voekler Cunningham & Frank as a partner. Grabill was previously with Hirschler Fleischer.
Jennifer McLain McLemore was elected a partner of Christian & Barton. Prior to joining the firm, McLemore served as a judicial clerk for the United States Bankruptcy Court for the Eastern District of Virginia. She attended law school at the University of Richmond and Miami University as an undergraduate.
Real Estate
Ann S. Albrecht joined Cushman & Wakefield | Thalhimer as director of human resources. Most recently, Albrecht worked for Plow & Hearth. She attended the University of Wisconsin – Madison.
Accounting
Paul Heckman was promoted to partner at Keiter on the real estate and construction industry team.
Denise Holmes was promoted to partner at Keiter on the real estate and construction industry team.
Vincent Nadder was promoted to partner at Keiter on the professional services team.
Brian Monbouquette joined Fahrenheit Finance as fractional CFO, controller and tax director services practice. Brian is a former partner with PriceWaterhouse. Monbouquette has a masters from Northeastern University and attended Yale University.
Christine Kern, joined Fahrenheit Finance as a fractional controller. Kern was previously the financial reporting manager at Cavalier Telephone. She attended Radford University.
David Garlock joined Fahrenheit Finance's on their restructuring and litigation support practice. He is a former senior consultant for Bridge Associates. Garlock has an MBA from the University of Virginia and attended Hampden-Sydney College as an undergraduate.
Fred Kraegel joined Fahrenheit Finance's restructuring and litigation support practice. Most recently Kraegel was senior director with Bridge Associates. He attended Valparaiso University.
Bill Gaballah joined Fahrenheit Finance as an executive recruiter. Gaballah was most recently with Endeavor Recruiting. He attended Virginia Commonwealth University.
Angela Li joined Fahrenheit Finance as resource manager. Most recently she was with Profusion Group. Li attended University of New South Wales (Sydney, Australia).
Technology
Dan Griles joined TBL Networks as a sales manager.
Boards
Stefan M. Calos was named president-elect of the Hopewell-Prince George Chamber of Commerce for 2012 and will serve as President in 2013. Calos is a shareholder at the law firm Sands Anderson.
Associations
Leslie Monk joined Childfund International as director of sponsor care. Her previous career experience includes customer service with Verizon, Vonage and ACN.
Ted Theofanos joined Childfund International as director of global IT infrastructure, information systems. Theofanos was previously a senior manager with Booz and Company.
Matthew Panos joined Childfund International vice president of global fundraising and communications. Most recently, he was vice president of global marketing, development and communications at Food for the Hungry.