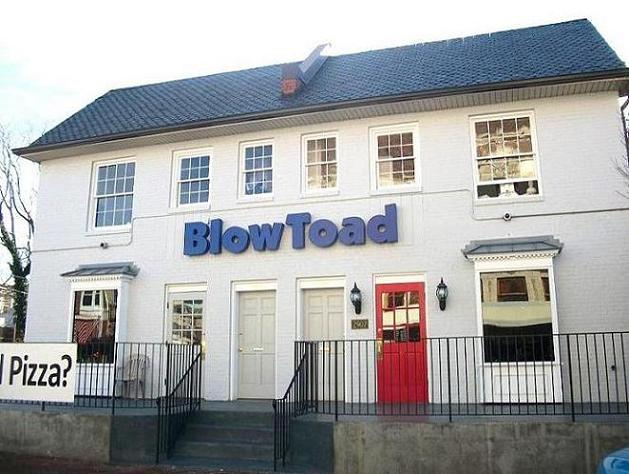 BlowToad opened last week in the former Double T's Barbecue joint on West Cary Street across from the Byrd.
The new restaurant, headed by chef Jimmy Sneed, co-owner of Fresca on Addison, is serving up coal-fired pizza, has 24  craft beers on tap and has a walk-up pizza window that serves the late-night crowd until 4 a.m., according to its Facebook page.
But just what is a BlowToad anyway?