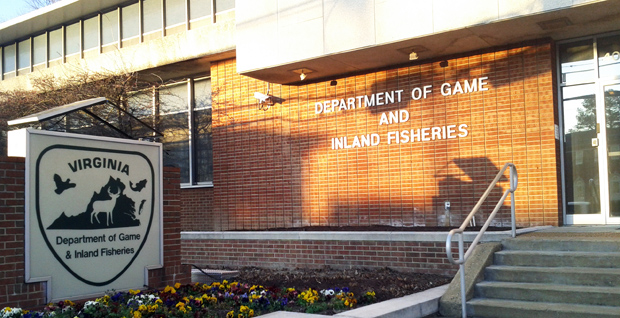 The Virginia Department of Game and Inland Fisheries has bagged a new home.
The state department is getting ready to pull up stakes and head to the leafier suburbs of Hanover County, vacating about 65,000 square feet of real estate on West Broad Street.
Larry Hart, director of the infrastructure division, said the three 1960s-era buildings the department was using were no longer viable. The 2009 General Assembly authorized the department to seek a public-private deal to find a new location.
"We got an estimate on how much it would be to repair and renovate the space we have, and it was $12 million," Hart said. "It's kind of like owning a used car: At some point, you can't keep spending money to repair it. You buy a new car."
The General Assembly authorized the department to pay for the $10 million project in bond funds that need to be repaid, but it will own the building outright.
The new two-story headquarters will be approximately 42,000 square feet and will be located in the Northlake Business Park near, fittingly enough, a Bass Pro Shop.
Gibson Wright, who runs Dominion Land and Development Corporation, owns Northlake Business Park. Kjellstrom & Lee are the builders, Baskervill will be the architect and Timmons will be the site engineer.
Hart said that he expected final approval to come in mid-March and that the project would break ground in June.
The department should be moved in mid-2013, he said.
As part of the deal, Wright is going to buy the department's current headquarters property on Broad Street. A final price has not been set, nor does Wright know exactly what he wants to do with the large stretch of land.
"In all likelihood, we'll need to tear those buildings down," Wright said. "Some people are looking at possibly renovating the buildings, but I'm not sure what the city will want for that property, so we'll have to wait and see."