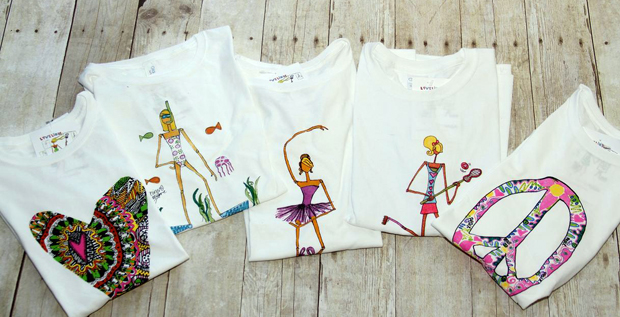 A local high school student has drawn her way from hobbyist to entrepreneur.
Annie Ward Love launched her business, Love Lines, with a line of note cards and prints while she was in middle school.
Now a freshman at Freeman High School, Love's startup has expanded to T-shirts and calendars that are sold in 22 stores in six states.
Love, 15, draws lanky, faceless, blonde girls surfing, playing guitar or having some other kind of fun. She also designs crosses and peace signs.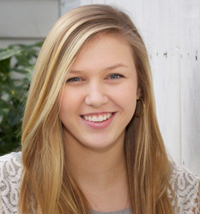 But Love didn't see dollar signs in her sketches right away.
"I never imagined people would pay for my drawings," said Love. "I just drew them doing things that I like to do."
Despite her skepticism, Love's startup had legs. She sold 400 calendars last year and, since launching, has sold 25,000 cards, 800 prints and 600 T-shirts.
Love Lines T-shirts are carried in nine Richmond stores, including Heidi Story and Ellman's Dancewear in Carytown and Alchemists at Stony Point Fashion Park. The shirts run about $20, the note cards cost $16, and the calendars cost $17.
Heidi Story, owner of the consignment boutique in Carytown with the same name, said the store carried Love's shirts last spring.
"People really seemed to like them," Story said. "We sold about 10."
Kelley's Gifts on Patterson Avenue has also carried the entire collection for the past two years.
"We're a small store, so we don't do volumes in anything really, but she does very well," said Sally Parks, a sales clerk for the store.
"It did so well we've reordered four or five times," Parks said. "We usually get 10 shirts and about a dozen cards."
Love's mother, Dial, helps run the business. She works as an instructional aide for Henrico County public schools.
Dial Love that said beside the stores, most of the revenue stems from local craft shows.
"We've sold as much as $2,000 at a single show," Dial Love said. The two hit about six craft and art shows a year.
Annie Ward Love and her mother manage the business out of their West End home.
"Our garage is pretty full," Dial Love said. "Our bedroom has a whole lot of cards in it."
She wouldn't share their investment but said the business launched without loans and has been profitable. Most of their expenses come from the white shirts and cards they have printed by a local screen printer.
Annie Ward Love said the idea began to take shape years ago.
"I've always loved to draw, and I took a fashion illustration class in fourth grade, so that's where I got the tall figures," Love said.
She sold her first piece of artwork in sixth grade at an auction for Freeman High School's booster club.
After Annie Ward began designing cards to send to friends and family, Dial Love said her daughter's drawings caught the eye of the Hockaday School, a private school in Texas.
"My sister-in-law showed it to a friend who was involved with the girls' private school, and they asked her to draw 19 athletes," she said.
Annie Ward's business got a shot in the arm last year when she entered and won a greeting card contest put on by national children's charity UNICEF.
"I received a $5,000 scholarship, and my card was put in all of the Pier 1 Imports stores across the country," Love said.
Within the past year, Love has also sold her shirts to sporting goods company Longstreth, Ride the Wind, a surf shop in Ocracoke, N.C., and a few local golf pro shops.
Between going to school and playing lacrosse, Love said that now, instead of scribbling furiously in her room, she spends her spare time going on sales calls and selling her line at local arts shows.
"Most of the drawings I did a long time ago, but I'll do a few new ones every year," she said.
Love plans to transfer to Henrico High School next year for its arts program and is thinking of applying to Savannah College of Arts and Design in Georgia.
She's also working on a Christmas ornament to add Love Lines.