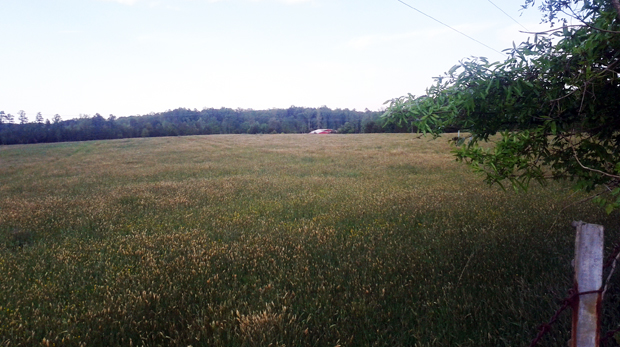 A Hampton Roads developer is getting ready to break ground on a 30-acre, 420-unit apartment complex in Short Pump.
The Breeden Company said it plans to start construction this summer on the first phase of a 17-building gated apartment development that will include one-, two- and three-bedroom apartments, a clubhouse, a pool and a fitness center.
Breeden bought the land from real estate developers Babcock LLC for $8.72 million in early February, said Ted Austin, who brokered the deal for Babcock.
Torrey Breeden, the company's executive vice president, said Breeden would spend about $70 million on the development, which will be on the north side of Interstate 64 from Short Pump.
"There is a lot going on in Short Pump right now with the Gayton Road flyover going in, and this is one of the last big parcels in Western Henrico for apartments," Breeden said.
Breeden said the first apartments should be ready by August 2013.
Breeden also owns a mixed-use development near Short Pump Town Center called Towne Center West that has apartments and a Hilton Hotel along with retailers such as Ethan Allan and Blue Ridge Mountain Sports.
According to a release on the company's website, North Carolina-based Housing Studio is the architect for the housing project. Breeden said the contractor had not been chosen.
The Timmons Group is the site engineer.
The design will be similar to another Breeden project in Virginia Beach called Cambria at Cornerstone, a 456-unit deal. (You can see renderings here.)
The company is betting that, because financing isn't easy to get for housing, the market is ripe for this kind of development.
Breeden said the complex was designed around outdoor social spaces such as courtyards so that people would get out of their apartments and mingle.
"You travel around to resorts, and you see all these amenities and you think 'Why don't we do this for apartments?" he said.
Longtime local developer Bob Atack said that the Breeden Company had picked a winner with the purchase.
"I think the decision on the property is an excellent one," Atack said. "Will the market absorb all 420 units? Usually the market likes to do these deals 250 to 300 units at a time, so 420 is a lot of units. But it's a superior location, and the apartment market is doing very well in that area. I think it will absorb it."