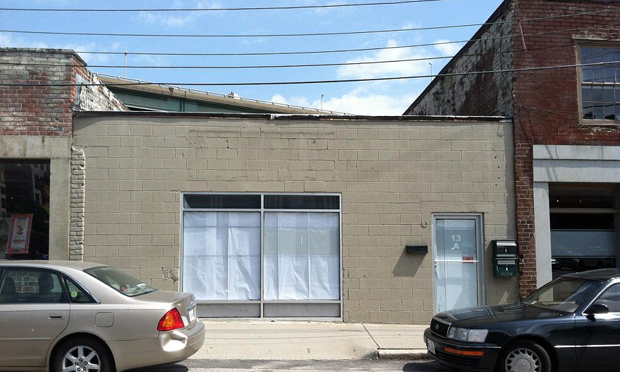 Anthony Lupesco's love for fashion is stitched into his DNA.
The 26-year-old entrepreneur plans to open a custom jeans company in August in Shockoe Slip that will sell locally sewn jeans under the label "Shockoe Denim."
"Our fits will be contemporary: straight leg, a trimmer version of a straight leg and a 'skinny' fit," Lupesco said. "We're doing a model similar to a Levi's 501, but the rise will be a little lower and the leg more fitted for a more modern interpretation."
Lupesco said he would have three tailors designing, cutting and sewing jeans to sell for about $175 to $225. Shockoe Denim plans to hire a business in Kentucky to do the washes for the jeans. He is buying the denim from Greensboro, N.C.-based Cone Denim.
The front half of the 3,000-square-foot shop at 13 S. 15th St. will have a showroom with jeans for purchase, Lupesco said. Customers will also be able to design their own looks.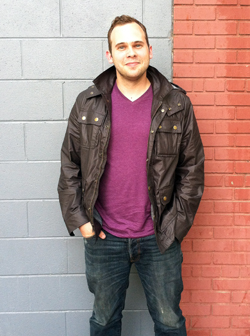 "If you decided you wanted to create something more unique, we would measure you, and you would choose the fit you wanted, and then choose the fabric," he said. "You would then have the ability to choose the thread color, buttons and other accessories."
"People can see the jeans being made," Lupesco said. "They can watch their jeans get hemmed on the spot."
And while they're watching they can enjoy a beverage.
"We'll have a bar serving complimentary beer and wine where people can get a drink while they wait for their jeans to be hemmed," he said.
Originally from Washington, Lupesco moved to Richmond in 2005 to open clothing business IF in Shockoe Slip. He ran the business for four years and moved it to Stony Point before shutting it down in 2010.
Lupesco has a fashion pedigree.
He said his father ran a menswear clothing factory in Italy for 10 years. His parents also owned a clothing store in Georgetown, which they sold a year before Lupesco moved to Richmond.
"I grew up in it. And eventually, I fell in love with it."
He also attended the Academy of Art University in San Francisco.
Lupesco lived in Europe for seven years, first in France and later in a town outside Milan.
Nine months ago, he started looking for a place to open his own production facility. He leased the space at South 15th Street last month with help from local commercial brokerage firm the Shockoe Companies.
He wouldn't share how much he invested but said most of his expenses were from buying machines and material for the jeans and doing renovations.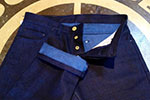 Local stores such as Need Supply, Buckle and Brooks Brothers are making money on high-end designer jeans.
Chris Bossola, owner of Need Supply Co. in Carytown, said men and women are opting for the pricier look.
"We're still selling a lot of raw premium denim [for] as much as $400 a pair," Bossola said.
And despite the stereotype about women and shopping, Bossola said men are more willing than women to shell out for a trendy pair of jeans.
"I think guys are willing to spend more on single pair. They don't have as many pairs of jeans to choose from and are more likely to spend $300 or $400 on one pair of jeans and wear them every day of the week," he said.
Lupesco said that having on-site fabrication and a custom-jean option will set him apart from the competition.
"I think customers will appreciate the fact they can come in and actually see where the products are made," he said. "You can … create your own jeans that nobody else in town will have."
And Lupesco said he hopes to eventually get his jeans into a few retailers.
"There are a lot of great stores here in Richmond, and I'd love to have my Shockoe Denim product in many of them," he said."