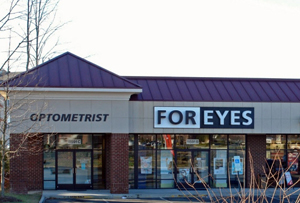 A foreclosed Short Pump shopping center once owned by a troubled Florida developer is back in local hands.
The 5,700-square-foot shopping center at 11591 West Broad St., home to such retailers as Four Eyes and Verizon Wireless, was auctioned to TFLP LLC for $2.5 million.
The LLC belongs to personal injury attorney Jay Tronfeld.
The shopping center was last owned by WSG Development, which has been tied up in legal battles and bankruptcy proceedings for several years. Special servicer LNR took back the property last year and sold it this week to Tronfeld.
Jim Ashby, a Cushman & Wakefield | Thalhimer broker who represented the buyer, said a foreclosure in western Henrico is rare.
"It was significant because we just haven't seen any shopping centers in Short Pump go into foreclosure," Ashby said. "It's a great property with strong credit tenants."
Ashby said the property had positive cash flow.
Tronfeld could not be reached for comment by press time.