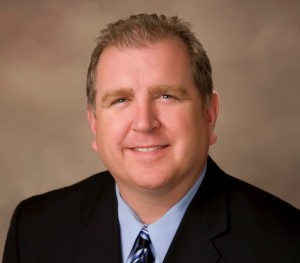 Three years into the Flying Squirrels' tenure in Richmond, the team is still drawing almost 1,000 more fans per game than the other teams in its league. The team's chief operating office, Todd Parnell, says that's because of creative promotions, expanded food service and a consistent, year-round community presence.
BizSense sat down with Parnell last week to talk about Richmond's love affair with minor league ball.
Below is an edited transcript.
Richmond BizSense: The Flying Squirrels are once again leading the Eastern League in average attendance. What is driving the team's continued success?
Todd Parnell: People like to look at us probably as a seasonal business, but we're really not, because we choose to really be interactive with the fan base year-round. I think the wintertime is really our most important time. Whether it's our Puritan Cleaners coat drive or our Toys for Tots program with the Marines or our trick-or-treating program that we do around Halloween, we're consistently staying in front of the community.
RBS: The Flying Squirrels keep a full promotion schedule. Do you have any favorites?
TP: We did the human cannonball where David Smith Jr. — "the bullet," he calls himself — came out after the game with his giant cannon and literally shot himself from shallow center field to a net that was placed at home plate in front of a sell-out crowd on a Saturday night in May.
It was the most invigorating promotion I've ever done in my 24-year minor league baseball career, to watch a guy fly through the air and land on a net. Every player from both teams —our team and the Trenton Thunder — stayed in the dugout and got out their iPhones, got out their iPads.
RBS: What's new for the 2012 season?
TP: We've worked hard on our food and beverage menu to diversify it so there is something for everybody. For example, for people who want healthy food options, we've added a chicken breast sandwich. We've added turkey burgers.
We'd also had some requests for some specialty craft beers. Our friends at Brown Distributing helped us come up with a couple of local/regional craft beers that fans are enjoying.
And we've got employees that operate our food and beverage department that have been here for all three years, so they understand the dynamics of the Diamond. It's not necessarily — with all the stairs and the tight concourses — the easiest place in the world to work a food and beverage operation.
RBS: The Squirrels are already filling the Diamond on a nightly basis, but the team has been pushing for a new stadium. Why does the team need a new ballpark?
TP: We love the Diamond. We've obviously been very successful here at the Diamond. But the way that it was built, as great as it was in the past, the industry has changed, and the fans' needs have changed. We have 33 steps to go up to the main concourse, that's not conducive to the fan base. We have one elevator.
The concourses, when we have the crowds that we're drawing, are very tight. You can't see the field from the concourses. The tread between the seats are not that wide, so it's difficult to get inside the middle of the rows and get out and get up and get down. The scoreboard is not anywhere near what we want to provide to our fan base. There are just so many things we can improve by being in the new facility.
Plus, this is a great sports town, and Richmond deserves a first-class, state-of-the-art facility not only for professional baseball but for other stuff as well: college baseball tournaments, concerts, baseball showcases, high school state baseball tournaments, the list goes on and on.
RBS: Street & Smith's Sports Business Journal ranked Richmond as America's 18th best sports city last summer. What is it about Richmond that has made the city so receptive to the Flying Squirrels?
TP: It's almost like Richmond has had a long relationship with Minor League Baseball before — and then they got divorced. And then you met a new person. And when you meet the new person, there's a lot of passion. You've found love again, and everybody's happy. And I think that's a little bit of what we're going through. The Richmond Braves meant a lot to this community for 42 years, and then they were gone. And nobody was dating anybody for that year. And here comes along this new person, who's got a lot of energy, a lot of passion, a lot of ideas and great support from the ownership group.
RBS: The Squirrels return home Tuesday night for a six-game home stand. What can fans expect to see at the Diamond in the near future?
TP: Tuesday night we have Bret "The Hitman" Hart coming in for an appearance. And those are unique promotions because they allow some of our fans to meet people that maybe they were fans of when the stars were shining brightly on these guys. In July we have Mark Ballas from "Dancing With the Stars" coming. There are a lot of younger people, a lot of women and probably some men, that watch "Dancing With the Stars" on a regular basis, and to have one of the professional dancers here and a chance for them to meet him will be invigorating.