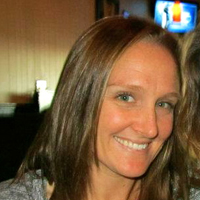 A former VCU field hockey coach has hung up her whistle and is launching a specialized fitness training business.
Kelly McQuade leased 3,840 square feet at 445-A Ridge Road, where she is setting up Zinger Fit, a gym for women who want group exercise classes and personal training.
McQuade coached VCU from 2006 to 2011 and recently stepped down as an assistant lacrosse coach at William and Mary, where she played field hockey until she graduated in 2004.
"I was working with them two days a week, and it was a lot of fun, but it became clear it wasn't where my passion was anymore," she said. "So I left and decided to pursue this full time."
McQuade launched Zinger Fit in mid-November out of another gym with two clients, and the business has grown to 35 customers through word of mouth. In the new location, she will sell packages of group training sessions.
Prices will range from $20 per session to $180 a month for unlimited training. Discounts and price reductions will be applied for customer loyalty and for buying multiple training sessions at a time.
"The more people come in, the more money they'll save," McQuade said.
McQuade said she thought there was a market for women's fitness classes because some women feel uncomfortable in a regular gym with "a bunch of guys throwing around weights."
"Maybe they are insecure about their bodies or haven't worked out in a while, or maybe they are a little unsure about how to use the equipment," she said. "I think it's a comfort-level thing."
Additionally, it gets people together in a social setting, which appeals to her target audience, she said.
The workouts are circuit-based. As McQuade puts it, "None of my women have ever done the same workout twice."
The building is in the Tuckahoe area of the Henrico, a little bit west of the University of Richmond in the old 3Sports location.
The building has a second level that McQuade said she is leaving open for yoga or Pilates classes, although for now she will be running the show herself.
The main class area downstairs will feature indoor/outdoor turf and have free weights along with other equipment.
McQuade said the cost of the equipment and the turf will run a little under $10,000.
"It's been a big hit, but if I'm going to do it, I want to have it set up the way I want it," she said.
McQuade is hoping to get in on a growing trend in fitness: the move away from normal gym memberships into more group classes such as CrossFit and yoga.
"Honestly, a lot of it comes from the group setting," she said. "You're helping each other get motivated. You don't want to let anyone down.
"Also, it's an addition to your already established social circle. It's great to see the women becoming friends and helping each other. You stay motivated and work harder. Unless you are really intrinsically motivated, gym memberships are a waste."