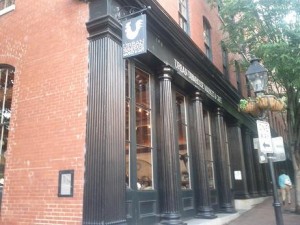 The Urban Farmhouse is going suburban.
After more than two years in business, the Shockoe Slip cafe is expanding with a second location at the new MillWorks at the Green development in Midlothian, near the intersection of Woolridge Road and Midlothian Turnpike.
Owner Kathleen Richardson said she'd been eyeing Midlothian for a while.
"I had always wanted to have more than one Urban Farmhouse," Richardson said. "I grew up in Richmond, and I have a lot of family on that side of the river, so I knew it was somewhere we would want to end up eventually."
The second location should be open Nov. 1, she said.
MillWorks at the Green is a 12-acre mixed-use residential, retail and office development that is a collaboration between developer Tom Garner and Woolfolk Construction.
Richardson said the new location is about 2,200 square feet — almost 50 percent larger than the original location at 1217 E. Cary St. — and will include outdoor seating.
The Urban Farmhouse focuses on using local ingredients.