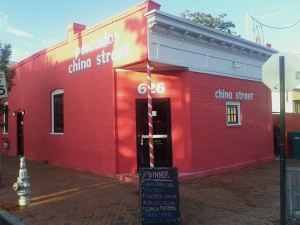 An Oregon Hill restaurant is reinventing itself.
Pescados on China Street, which has been in business since 2010, is closing this weekend and reopening Sept. 10 as EAT.
Bob Windsor, a partner in the restaurant, said the sluggish economy was a factor in the change.
"We felt that in a bad economy we can lower our price point," Windsor said. "We were selling mostly fish, and when you do that it's more of a destination. We like the neighborhood, so we want to appeal to as many people as possible. So we're going to do less fish, more vegetarian, other meats as well. We'll still do a lot of fish, though."
Todd Manley, head chef at and owner of Pescados, said the new EAT concept would include a ham-and-cheese croquette with house-made mustard and a chicken potpie inside an empanada.
Pescado's best sellers — fish tacos and voodoo shrimp — will stay on the menu. Those two items accounted for between 70 and 75 percent of sales at the seafood restaurant, Manly said.
Windsor's construction company is doing the renovations on the restaurant, which is located at 626 China St.
"It's really not costing us that much," Manley said. "We're doing some minor cosmetic changes. Switching up the dining room a bit, making it more cozy and comfortable. I think it's costing us about $20,000."
The prices at EAT will range from $4 to $10 for small plates and be $15 and up for entrees. The menu will also have vegan and gluten-free options.
Pescados is the second local restaurant to get a change in identity in recent weeks. DeLux in the Fan recently closed to make way for a new name and concept.
Manley and a few other partners also own a Pescados location in Midlothian and Ironfish on Lauderdale Drive in Short Pump. No changes are planned for those locations.