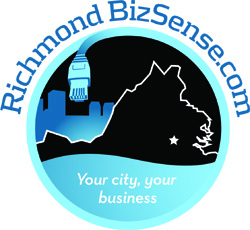 Restaurants are risky business, and there is no industry Richmonders follow more closely.
Join BizSense for Kitchen Confidential: an event that will bring together five of the city's most prominent and successful restaurateurs to explore how they make it in the cutthroat Richmond restaurant scene.
The event, to be held Thursday evening, Oct. 11 at Capital Ale House's downtown location, will feature a lively panel discussion, food, drink and a remarkable networking opportunity.
The panel conversation will delve into how these five Richmond restaurant power players survive an industry that often chews up and spits out people's business dreams, and how they get their establishments to stand out over seemingly endless competition.
The Panelists include:
Johnny Giavos
Giavos's empire includes Kitchen 64, 3 Monkeys, Sidewalk Cafe, Stella's, Kuba Kuba, and the Continental Westhampton.
Michelle Williams
Williams is a partner in the Richmond Restaurant Group, whose holdings include the Hill Cafe, the Hardshell, Europa, Water Grill, and the Fan restaurant formerly known as deLux. Williams's group is also planning a restaurant at the former Glass & Powder Board Shop on Cary Street.
Chris Tsui
Tsui is the owner of Blue Goat, Osaka and Wild Ginger, and he's opening Fat Dragon in the space formerly occupied by Stronghill Dining Co.
Kevin Healy
The brains behind the Boathouse at Sunday Park and the Boathouse at Rocketts Landing, Healy is in the midst of building out his newest concept: Casa del Barco, a canal-front restaurant at the Locks development downtown.
Buz Grossberg
Yes, the Buz from Buz and Ned's Real Barbeque, one of Richmond's best-known purveyors of smoked meat. Grossberg just opened his second location on West Broad Street.
Moderator: Will Snyder
Snyder is a Richmond radio personality and a Wall Street Journal lifestyle reporter. (You might remember him as the emcee from last year's sold-out Business of Booze event.)
Kitchen Confidential is the latest in the line of BizSense events that aim to bring together our loyal readers – all engaged members of the local business community – through dynamic discussion and valuable networking opportunities.
Registration for the Kitchen Confidential event is open and limited to 150 attendees. The registration page can be found here.
Register online today for special early-bird pricing. The price will increase the week of the event and at the door.
The event is made possible by sponsorships from Brown Distributing, its Taste the Local campaign, Cintas, the uniform and services supplier, and Checkright, a local payroll services firm.