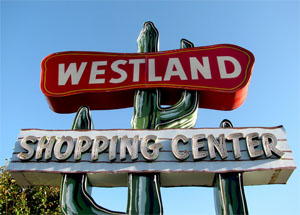 The head of a local real estate holdings firm is getting more and more bullish and starting to flex his development muscles.
Rich Johnson, chief executive of the Wilton Companies, is building two warehouses in Hanover and a small addition to his Village Marketplace Shopping in Midlothian, investing about $2.3 million, he said.
"The market is coming back slowly," Johnson said. "It's not like it was, but the deals are out there if you go looking for them."
The construction on the spec warehouses will cost about $2 million and will be financed, and the retail addition will be paid for in cash.
"We think this is the right time for these kinds of projects, because we can get a good price with the economy still being soft on the construction side," he said.
The Wilton Companies owns 36 shopping centers, 2,000 apartments, 1.3 million square feet of light industrial warehouse and about 500,000 square feet of office space.
"Three out of the four areas we're in are under 10 percent vacancy," Johnson said. "It's the first time in a while. It's starting to feel a little like it did in the early 2000s."
One of the major successes for the company, Johnson said, is that the Westland Shopping Center has been completely leased up. Advance Auto Parts moved into the old Lone Star Steakhouse space, and the hardware store Harbor Freight is getting ready to open in what was the remaining 18,000 square feet of vacancy.
The Westland Shopping Center near Parham Road on Broad Street is best known for its giant cactus sign. The cactus has been up so long that it has been labeled a historic landmark by Henrico County, Johnson said.
"The cactus went up in 1963," he said. "Some people call it stupid-looking, other people say it's iconic."