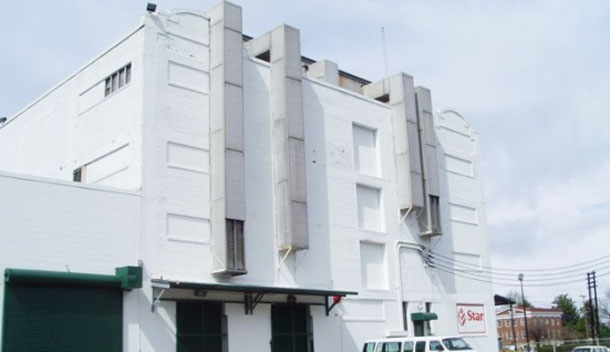 Clarification: An earlier version of this story incorrectly identified Tom Wilkinson and Tom Rosman as partners in the Star Lofts projects. They are working as consultants.
Another Richmond developer is making a bet on the Petersburg apartment market.
Steve Leibovic , working with working developers Tom Wilkinson and Tom Rosman, is building a 66-apartment historic tax credit conversion at 16 South Market St.
The $8.5 million project, known as the Star Lofts, should be ready to occupy by December, Leibovic said.
The architect are Walter Parks; Chris Johnson Tom Dickey's Monument Construction is the general contractor. And Union First Market Bank provided the financing.
Leibovic, who developed Southern Stove Lofts and is working with Rebkee to develop the Interbake cookie factory, said he was cautious about the Petersburg market.
"I acquired the property about two years ago, but I wasn't ready to start developing in Petersburg," he said. "But I spoke with Tom Wilkinson and Tom Rosman, and I felt like it was something that we could make work."
Leibovic said he was hesitant because he thought a lot of the market was bound up in the Army base Fort Lee.
"I don't like the idea that a general, with one stroke of his pen, can change the whole market," he said.
That exact scenario has burned some developers.
Several apartment and corporate housing owners this year found themselves short several hundred tenants when the Army changed a policy that allowed them to house soldiers on Fort Lee during training because of an existing contract with local hotel owners.
After some focused lobbying, the Army reversed its policy and is reviewing proposals from the owners to open temporary housing regulations to apartments. You can read more about that here.
Leibovic said he had no plans to do short-term contract work with the Army.
"I don't do three-month leases," he said. "I won't really even do six-month leases."
Leibovic said he planned to draw his tenants from the new Amazon distribution center in Dinwiddie and Chesterfield, as well as from the nearby Rolls Royce factory.
Leibovic's partner in the deal, Tom Wilkinson, has done several projects in Petersburg, including the 293-apartment Brown Williamson factory conversion.
Jeff Cooke, a broker with Cushman & Wakefield | Thalhimer, said Petersburg is attractive to Richmond developers as the stock of local historic buildings eligible for tax credits thins out.
"There are a couple factors," Cooke said. "One is that there is a good supply of historic buildings down there. The other is that there is a strong local effort to revitalize the old town Petersburg area. There are some that are saying that it's being overbuilt, but they are saying the same thing about Richmond, and the market here is still doing fine."