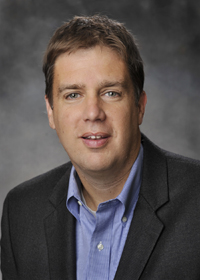 RICHMOND, Va., October 23, 2012—Allianz Global Assistance USA, a leader in travel and specialty insurance, announced this week that travel industry veteran Alan Josephs has joined the company as Chief Marketing Officer. Josephs has nearly 20 years of experience in the travel industry and will be responsible for developing and leading the company's market management strategy, as well as its efforts to develop new products and distribution channels. He will report to Allianz Global Assistance USA CEO Mike Nelson.
Nelson and Josephs are reunited after having worked together at Orbitz Worldwide, where Nelson served as Global Chief Operating Officer and then President of Partner Relations. Josephs served as Vice President and General Manager of Orbitz's Packaging and Attractions unit, followed by his promotion to Managing Director and Group Vice President of Ebookers.com, a leading pan-European online travel agency owned by Orbitz. He had previously held posts at Travelocity and Hyatt Vacations. Most recently, Josephs was President of Travesse, Inc., a San Francisco-based online travel company focused on the luxury hotel market. Josephs earned a bachelor's degree in economics from UC Berkeley and an MBA from Duke University's Fuqua School of Business.
"Alan has a terrific track record of leading business units and running product development teams in the travel industry," said Nelson. "In addition to his outstanding management skills, Alan brings a wealth of partner and customer-focused experience to our organization. I have known Alan for nearly 10 years and I couldn't be more excited to have such a quality leader join our team. "
# # #
Allianz Global Assistance USA
Allianz Global Assistance USA is a leading consumer specialty insurance and assistance company with operation centers in 29 countries. In the United States, Allianz Global Assistance USA (AGA Service Company) insures 13 million customers and is best known for its Allianz Travel Insurance plans.
In addition to travel insurance, Allianz Global Assistance USA offers event ticket protection and unique assistance services such as international medical assistance and concierge services. The company also serves as an outsource provider for in-bound call center services and claims administration for health insurers, property and casualty insurers, and credit card companies.
For more information about Allianz Global Assistance USA, please visit allianzassistance.com. To learn more about Allianz Travel Insurance plans, please visit allianztravelinsurance.com or Like us on Facebook at Facebook.com/AllianzTravelInsuranceUS.
Allianz Global Assistance
How can we help?
International leader in Assistance, Travel Insurance and health, life & home care services, today Allianz Global Assistance counts more than 10,920 employees who speak 40 different languages and work throughout the world with a network of 400,000 service providers and 180 correspondents. 250 million people, or 4% of the world's total population, benefit from its services, which the Group provides on all five continents.
Allianz
Allianz is the 20th largest company in the world (Forbes Global 2000, 2011) and 62nd most valuable global brand (Interbrand, 2012). Allianz has 151,000 employees worldwide and 76 million customers in more than 70 countries. In 2011, Allianz had over 103 billion euros in revenue and over 1.6 trillion euros under management. In the US, Allianz brands include:
• Allianz Life
• Allianz Global Investors
• PIMCO
• Fireman's Fund
• Euler Hermes
• Allianz Global Corporate & Specialty
News Release Media Contact: Daniel Durazo, 804.673.7175
FOR IMMEDIATE RELEASE Jamie Foley, [email protected]
Tony Scida, [email protected]