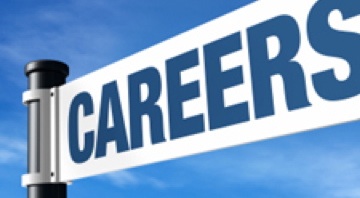 Law
Hirschler Fleischer announced the following hires:
Kevin P. Brandon joined Hirschler Fleischer's business department as a partner. Brandon has almost 20 years of experience counseling businesses on domestic and foreign transactions and tax issues.
Jaime B. Wisegarver is an associate in the firm's litigation section. She handles civil and commercial matters involving real estate and bankruptcy.
Jason D. Pruitt is an associate in the firm's real estate section.
James A. Kennedy is an associate in the firm's business section.
John Weiland joined Moran Reeves & Conn as an associate. Weiland's practice will focus on litigation in the areas of product liability and toxic tort defense and commercial and construction disputes.
Energy
Michael C. Wise joined Old Dominion Electric Cooperative as director of asset management. Wise graduated from North Carolina State University and was previously supervisor of nuclear engineering at Dominion Virginia Power.
Banking
Mark G. Smith created Vision Wealth Planning, a registered investment advisory firm serving high net worth individuals and families. Smith was previously a managing principal with CapGroup Advisors and has an accounting degree from Virginia Commonwealth University.
SunTrust Bank announced the following promotions in the commercial division of the Central Virginia region:
Patrick Clifford was hired as a portfolio manager. Clifford joined SunTrust in 2010 as a commercial underwriter. He received degrees from the University of South Carolina and Wake Forest University.
Courtney Friedlein is a portfolio manager. She attended the University of Georgia.
Pamela P. Hodges has been promoted to vice president. Hodges is the commercial client services manager for Central Virginia. She joined SunTrust in 1982.
Herbert E. Marth Jr., president and chief executive of Central Virginia bank, was elected to the board of directors of the Virginia Association of Community Banks. Marth was named president of Central Virginia Bank on Jan. 1, 2011. He previously served as the bank's chief operating officer.
Vera Primm has been named chief financial officer at Bank of Virginia. She was CFO at locally based Peoples Bank of Virginia until First Community Bank acquired it this year.
Technology
Jeff Grimm joined UDig as a senior technical account manager. He will lead UDig's expansion in the Washington market.
Real estate
Dodson Property Management announced these hires:
Trevor Wood joined as a property manager. Wood formerly worked at Bandazian & Holden.
Angela Fleshman is the new operator of the Williamsburg division. Fleshman recently worked at Brooks Real Estate.
Marketing
Lou Bradley joined advertising agency Initiate-It as a senior account manager. Bradley coordinates public relations and marketing communications programs. She previously led her own consulting business.
Joe Alexander was promoted from executive creative director to chief creative officer at the Martin Agency. Alexander worked on the Walmart campaign, one of the agency's largest accounts.
Construction
Drew Holtzman joined Donley's as regional vice president of sales. He has 24 years of experience and a degree from Virginia Tech.
Accounting
Meadows Urquhart Acree & Cook announced these hires:
Jay Nelson joined as a director. Nelson graduated from the University of Mary Washington.
Ray Sang joined as a staff accountant. He received his master's in accounting from the College of William and Mary and his bachelor's in business administration from the University of Pittsburgh.
Health care
Martha H. Marsh will be the newest director of Owens & Minor. Marsh is the retired president and chief executive of Stanford Hospital & Clinics, which is affiliated with Stanford University.