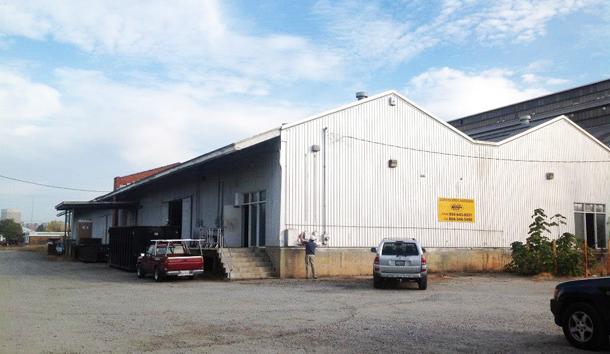 A design and manufacturing company is making a short move to a much bigger space.
Industrial design firm Tektonics bought a 20,000-square-foot warehouse about half a mile from its current office on Stockton Street in the Manchester section of Richmond.
Co-founder Christopher Hildebrand said the new location is twice the size of the firm's previous space. The business is installing new infrastructure and manufacturing equipment and hopes to move in by the end of the year, he said.
"We have plans to keep growing our business, and this building is giving us a platform to do that," Hildebrand said. "It's a long-term investment."
The five-person firm provides a range of custom design services, including manufacturing new prototypes. The company has worked on projects for the Lewis Ginter Botanical Garden, the Richmond Marriott and the U.S. Naval Academy.
Tektonics closed this month on the Fourth Street warehouse. It cost about $260,000, and Hildebrand said the business is investing another $200,000 to renovate the space.
The company financed the building and most of the renovation with a Small Business Administration loan through M&T Bank. CK Bosworth Construction handled the build-out.
Hildebrand said that Tektonics has leased space for the past nine years and that buying a building was a big step for a company that started out of a garage. Hildebrand launched the business in 2003 with partner Hinmaton Hisler, and they moved to Manchester about two years later.
Hildebrand said it was important to stay in the area when they started looking for a bigger space about a year ago.
"We have a history here, and we really like the area," he said. "It's part of our identity."