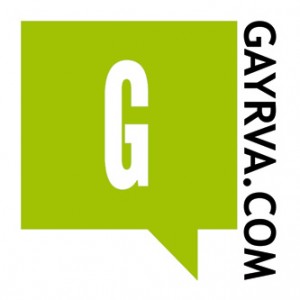 An arts and culture magazine is expanding its reach by acquiring a local website.
RVA Magazine this month bought GayRVA.com, which covers the  local lesbian, gay, bisexual and transgender community. GayRVA founder Kevin Clay said the deal should help the site generate more content and reach a wider audience.
"One of my main goals was always to bridge the gap between the LGBT community and the broader Richmond community," Clay said. "RVA Magazine is going to help GayRVA do that."
Clay launched the news and entertainment site in March 2009 and committed to it full time the following year. Revenue from advertisers such as Sheraton Richmond, Crossroads Coffee & Ice Cream and the World of Mirth toy store support the site. Clay started to scale back his involvement this year after taking a job with Equity Equality Virginia, an advocacy group.
Clay said selling the site to R. Anthony "Tony" Harris, the publisher of the quarterly arts and culture magazine, was the best chance for GayRVA to keep growing. The two publications will share content, particularly music and arts coverage.

"It was time to move GayRVA forward," Clay said. "And I'm personally thrilled that RVA Magazine was interested in taking on the project."
Clay would not reveal the site's purchase price.
Brad Kutner, a VCU journalism graduate with a background in radio news, will be the site's new editor. He said his top priority is to work with GayRVA's network of contributors to produce strong, original articles.
"I'd love to bring some video into the fold, but I'm not sure where yet," Kutner said. "Photos are going to have a much larger presence on the site, and there should be some interactive stuff as well."
Eventually, Kutner wants to build a freelance system that will pay the site's regular writers.
"The site already has some fantastic resources," Kutner said. "We want to really push it to become a hub for coverage of local and national issues."