A new food co-op might soon land in Scott's Addition.
The Richmond Food Cooperative, an upstart member-owned grocery store, kicked off a fundraising campaign last week in a first step toward a potential fall opening.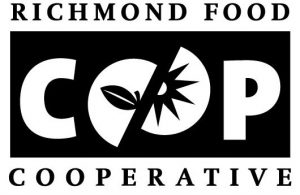 About 60 people have joined, said Susan Hill, a co-founder and member of the co-op's board of directors. She said they need 800 members to launch the co-op, but there's no limit on the number of people who can join.
"This isn't a new concept, but we thought it was something that Richmond really needed," Hill said.
For a $125 membership fee and a $25 joining fee, anyone can buy an ownership stake in the co-op. A membership gets you a discount on groceries and a say in what the store stocks. The store is open to the public.
"We want to be a full-service, one-stop shop for the community," Hill said. "So we'll have local produce and everything you would need for the home as well."
The board hasn't settled on a location. Hill said they are looking for between 8,000 and 10,000 square feet in Scott's Addition.
"The bottom line will be to provide people with fresh and sustainable foods," Hill said. "We're planning to operate as close to cost as possible."