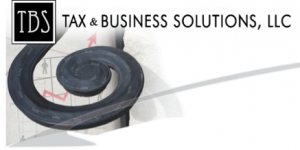 Chesterfield, Va. — The Chesterfield County Chamber of Commerce held its annual banquet on Friday, Jan. 25, at the Holiday Inn Koger Center. The purpose of the evening was to honor Chamber members for their time and service and to recognize special Community Heroes. Among the awards presented, Dan Davies of Tax and Business Solutions, LLC, was named the 2012 Member of the Year!
Dan L. Davies is a financial executive, consultant, and business manager with over 30 years of diversified management, consulting, international accounting, reporting and business planning achievements. Dan leads the business services and consulting division of Tax and Business Solutions, LLC, where he has been David R. Dye's right-hand man for many years.
Along with overseeing the business services and consulting division at Tax and Business Solutions, LLC, Dan demonstrates acumen in many areas. Specifically, Dan is adept at managing corporate financial and treasury functions, establishing fully integrated business and financial policies, automating accounting and reporting systems, developing supportive software, introducing profitable budgeting and resource allocations, and identifying potential difficulties and designing solutions. He is especially known for fostering a strong ethic of teamwork with those he works with.
Since joining Tax and Business Solutions, LLC, in 2006, he has focused on advising small- and medium-size businesses on management, financing packages, business analysis, acquisitions, new ventures and systems development. Clients include the entertainment, farming advertising, nonprofit, medical supply, equipment manufacturing, construction, textile, convenience store, drug testing, computer peripheral, real estate investment trusts and inventory management industries.
His career includes public accounting with Arthur Young & Company and 16 years with General Foods Corporation. While with Arthur Young & Company, he earned his CPA certificate. With General Foods Corporation, he held a variety of increasingly responsible corporate, subsidiary and division positions working in internal audit, corporate reporting, management accounting, information systems development, financial planning, budgeting, acquisitions and divestitures, etc.
Dan graduated from the University of Cincinnati with a Bachelor of Business Administration in Accounting.
In the community, Dan serves on the Board of Directors of the Chesterfield Chamber of Commerce, where he is active on the Government Relations, Finance, and Events committees. He is also active in the Greater Richmond Chamber of Commerce and the Powhatan Chamber of Commerce. Dan served on the Board of Directors and as Treasurer of The Regional Drug-Free Alliance from its incorporation in 2001 through 2008, where he was presented with the Fred Carreras Award. He was a member of the Bon Air Rotary Club for 10 years and volunteered with the Boy Scouts of America as an Assistant Scout Leader for five years.