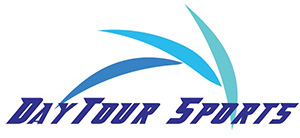 After a few detours, a local startup has plans to bring Richmonders a little closer to the big leagues.
DayTour Sports, which launched in February, is betting sports fans will ditch the hassle of getting to and from major league stadiums by hopping on chartered buses to Baltimore and Washington area sporting events.
"No one wants to drive that far," DayTour co-founder Rick Applegate said. "You have to worry about parking, traffic, and it's a pain."
DayTour hopes to take its first trip July 28 for a Sunday afternoon Nationals game in Washington. The package, priced at $89.99, will include an outfield ticket, a meal and entry into a game-themed raffle, such as a free jersey for a fan that correctly guesses how many runs the Nats will score.
Hitting the road hasn't been easy for DayTour. The company has canceled three previous trips for lack of interest, Applegate said.
"When I first started, I thought people would just show up out of thin air," he said.
Applegate and DayTour chief executive Greg Brown came up with the idea for the business last year while they were both working at Home Decor Liquidators. Applegate is also a bartender at Independence Country Club. Brown works in logistics for a trucking company. He brought the idea for DayTour with him when he moved in 2011 to Richmond from Pennsylvania, where he took similar trips with Pittsburgh-based Paulson National Tours.
For its Nationals trip this month, DayTour is taking reservations before buying tickets and booking a bus.
"With baseball, games don't sell out," Applegate said. "So we can get as many tickets as we need."
Applegate plans to run a few baseball trips, including one to watch the Baltimore Orioles in August, before shifting focus to football in the fall.
Football, he said, will be more difficult – and more expensive – because NFL stadiums routinely sell out. DayTour would have to buy tickets on the secondary market before selling spots on the bus.
DayTour does not own buses and will instead organize trips with area charter companies. Applegate said they have spoken with Winn Transportation in particular, but the company doesn't have any exclusive agreements.
For DayTour to break even on a baseball game, they would need to fill about 30 seats on a 54-seat charter bus. For now, spreading awareness may take precedence over turning a profit.
"If we don't break even on this first trip, we might still do it," Dadmun said.
DayTour hopes to start out running one trip each month, starting with Sunday afternoon games which will have fans back home by 7 or 8 p.m. Eventually Applegate hopes the company will be able to add longer weekend trips, but for now the focus is on getting out on the road.
"Hopefully we'll be running a bunch of buses every week … once we get it figured out and actually go on a trip," he said. "I feel like it's finally starting to come together."