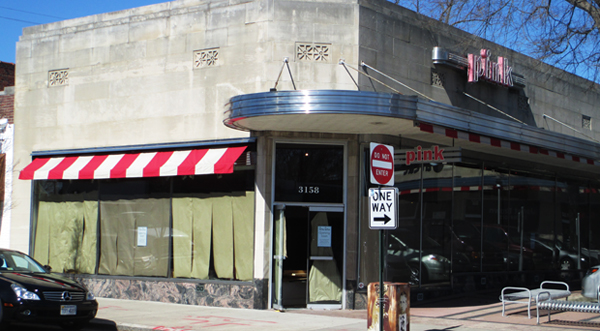 Lou Lou, based in Middleburg, will take over the former Pink space in Carytown.
A Carytown retail spot was vacant just a few weeks before it found a new outfit to move in.
Women's fashion store Lou Lou plans to open in April inside the 1,800 square feet at 3158 W. Cary St. The Cary Court storefront had previously been occupied by Pink before the longstanding retailer closed in January.
The Carytown location will be Lou Lou's first in Richmond and 17th store overall.
The chain was launched in Middleburg, Va., by Tara and Ben Wegdam in 2004. Today, the husband-and-wife team has stores in Charlottesville, Northern Virginia, Washington, D.C., Maryland and Massachusetts.
"We've had a lot of customers saying Richmond would be a great place to open a store," company's spokesperson Paige Healey said. "We attract a lot of those young professional girls looking for accessories to wear."
The company, named after a Parisian bartender the Wegdams once knew, sells its own brand of women's jewelry, scarves and handbags. And it sells other designer brands.
Healey said jewelry pieces, a top seller at Lou Lou, range in price between $10 and $50.
The company has 150 employees and each store is owned by the Wegdams. They also own three Crème de la Crème stores, a high-end pottery and linen store they launched around 2001.
One of Lou Lou's Virginia locations is in Fairfax's Mosaic District, where another Carytown retailer is slated to open its second location.
Healy said the Wegdams intend to focus in 2014 on expanding the Lou Lou brand, specifically in Washington, Annapolis, Md., and Boston.