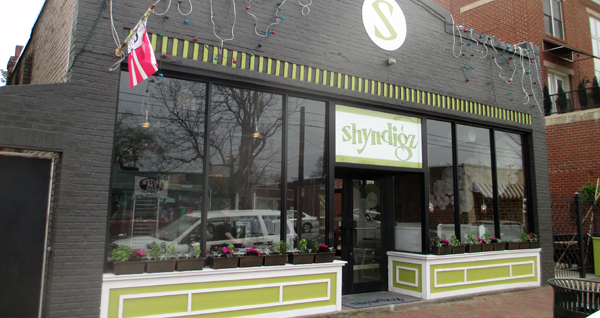 Richmond's sweet tooth has helped fuel the expansion of another small business.
Nicole and Bryon Jessee moved Shyndigz, their dessert restaurant, to a larger space at 1903 W. Cary St. on April 4.
The new 2,500-square-foot space is three times as big as the previous location at 5716 Patterson Ave. The menu at Shyndigz, which was launched in 2010, includes pie, cake, bread pudding and cobbler.
"For the last couple years, we have not been able to meet demand," Bryon Jessee said. "We've been aggressively looking for one or two years for a space that could accommodate what we could do."
The Jessees wouldn't say how much it cost to move into the space that was once home to Bogart's in the Fan.
"Just like any project, you end up putting more in than you anticipate," Bryon Jessee said. "We've been saving for a while and used personal savings."
These days, the area's sweet tooth appears to be a sound investment. On April 1, Kelly Walker opened a second Chocolates By Kelly location – adding a Church Hill shop to the one on Forest Hill Avenue. The Goin' Bananas frozen yogurt shop at 6919 Patterson Ave. plans to add donuts to its menu this month. And Sugar Shack quickly expanded with a second location downtown.
The Jessees said they hope to eventually expand their offerings to accommodate the food requirements for getting an Alcoholic Beverage Control license. But they don't want to stray too far away from their sugar-centric menu. Sunday brunch is also in the works.
"We know that we'll lose some of our clientele at Patterson, but we think people will follow," Nicole Jessee said. "We have folks that drive from Petersburg, Fredericksburg, Goochland. … We really think of ourselves as a destination."