A plan hatched in a Hampden-Sydney fraternity house may soon come to fruition in Richmond.
Buskey Cider, a fledgling alcoholic cidery that's the brainchild of Will Correll and Matthew Meyer, wants to be the newest entrant in the local booze market with plans to open a cider making facility in Richmond in 2015.
Armed with the backing of a group of investors and equipment purchased from Legend Brewing Co., Correll said he is in talks with multiple local developers for a space in Richmond and is leaning toward a Scott's Addition property.
He said he's looking for between 7,000 and 10,000 square feet.
"I've wanted to be in Scott's Addition all along," Correll said. "I love the historic buildings, the rising social tide and the sweet loft apartments."
Correll, 24, said he came up with the idea to launch a cidery as a senior at Hampden-Sydney, where he studied economics and commerce. He eventually won $10,000 for the idea from a local business competition called Start! Peninsula.
Since graduating in 2013, Correll has worked an assortment of part-time jobs and internships as he's tried to get Buskey Cider off the ground.
Meyer is the head winemaker at Williamsburg Winery, Correll said, and he will stay on at the winery after Buskey Cider opens.
Correll said he considered opening in Williamsburg and Norfolk before deciding on Richmond. He was spurred by the area's rising craft beer scene that includes at least eight breweries with several more in the works, including a massive new facility for San Diego-based Stone Brewing Co.
"Richmond is quickly developing as one of the best places to make craft beer," Correll said.
In addition to the seemingly endless arrival of new breweries, the rise of so-called "craft" alcoholic beverages has brought with it an increase in cider.
"The cider industry is very much following the trends of the craft brewing industry," Correll said. "And cider consumption is rising."
Blue Bee Cider launched in Manchester last year, and several cideries are up and running around the state. AdAge reported in March that cider sales grew almost 100 percent in the 52 weeks prior to Jan. 26, totaling $220.7 million in sales.
The craft beer industry by contrast grew 17.2 percent in 2013 to a total of $14.3 billion in sales, according to a Brewers Association report.
Buskey will be the second cider maker in Richmond, but Correll said he and Meyer are members of Blue Bee's Cider Club and that there is plenty of room for another maker of cider.
"While there is one cidery in town, there's nothing close to saturation," Correll said.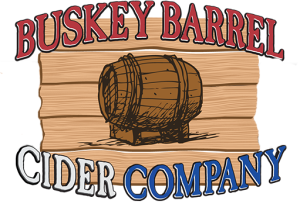 Since the summer, Correll and Meyer have tested 300 batches of cider from a shed in Church Hill. Correll wouldn't say what will be on tap when Buskey opens, but he said all of Buskey's cider will be made with apples and feature various blends.
Buskey's goal is to package its products in cans and kegs and expand distribution channels beyond Richmond. Canning has become a trend in the craft beer scene, and Buskey will use Old Dominion Mobile Canning, a local company that has landed many of the state's new breweries as clients.
"It's cheaper, better for the product, better for the environment, easier to distribute, and people can take it to parks and events because it's not glass," Correll said.
Correll said he hopes to work with the same distributors that craft brewers work with and that he has been in talks with some of the local distribution companies.
Correll would not say how much it will cost to open Buskey and would not identify any of the investors backing him. The owners have purchased four 15-barrel fermenting tanks from locally based Legend Brewing.
Correll said the name "buskey" comes from a term Ben Franklin overheard young people using in colonial taverns to describe what is today called being tipsy.
"(Cider) was the most popular beverage in the colonies," Correll said. "John Adams credited his health to a glass of cider in the morning. Johnny Appleseed wasn't planting apple tree apples — he was planting cider apples."