According to Adweek, the Martin Agency is no longer the lead creative agency for the American Cancer Society. Martin had the account since 2008.
Keat Powell, associate creative director for The King Agency, was chosen to be a judge for the 2015 American Advertising Awards.
Separately, King launched a documentary series about artists, craftspeople and thinkers who shape Richmond.
The King Agency also created an advertising campaign for new client Maryland-based Smile Frederick Orthodontics.
Madison + Main landed three new clients: Advanced Wellness Centre, a holistic health care practice in Richmond; The Dragas Cos., a southeastern Virginia developer of condominiums and low-income housing; and Afton-based Silverback Distillery.
Madison + Main also developed a new website for the Lightening Protection Institute.
Petrofy, a web development company, merged with Midlothian-based K.S. Writing, a firm that specializes in creative web content, to form Midlothian Website Solutions.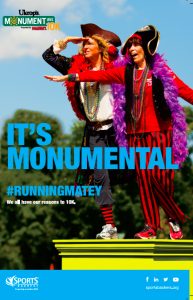 Free Agents Marketing created the "It's Monumental" campaign for Sports Backers' 2015 Ukrop's Monument Avenue 10k. NimblePitch contributed to the development of the Sports Backers' website for the event.
Inbound Central moved its office to 1622 W. Main St. in the Fan. Inbound's new space is bigger than the one it previously used in The Corrugated Box in Manchester, and Inbound has doubled is staff since launching in 2013.
A new taco restaurant in Blacksburg called Wicked Taco chose Big River to do the eatery's marketing and branding. Big River owns a stake in Wicked Taco.
Big River launched two new advertising campaigns with the Virginia Department of Medical Assistance Services. The campaigns are intended to reach the estimated 300,000 uninsured Virginians who are eligible for financial help on the Federally Facilitated Marketplace.
Create Digital announced it added Oberkotter Foundation as a new client. Oberkotter raises awareness and provides services for deaf and hearing impaired children. Create Digital will consult with The Mom Complex to help develop Oberkotter's brand.
Addison Clark is North Carolina-based Yadkin Bank SBA's new marketing agency. Another North Carolina company called Resort Realty also hired Addison Clark.
Planet Central was hired by Weller and Associates Insurance to lead digital and print marketing initiatives. Weller sells agricultural insurance to farmers in the mid-Atlantic.
MediaPost reported that CarMax is searching for a media agency.