A recent agreement between a local real estate association and a national listing company helped prevent Richmond-area brokers and agents from seeing their properties go dark on at least two popular websites.
Last week saw the end of a data-sharing arrangement between real estate websites Zillow and Trulia and syndication service ListHub, which had been providing those sites with property listing data from various multiple listing services – including the Richmond Association of Realtors' Central Virginia Regional MLS system.
A deadline set by the companies meant those listings would no longer appear on Zillow and Trulia as of April 7. But parent company Zillow Group, which acquired Trulia in February, spent recent months working with MLS systems around the country to secure agreements that would keep those listings on its sites.
Two weeks before the deadline, the Richmond Association of Realtors (RAR) struck such an agreement with Zillow, allowing CVRMLS listing data to be transmitted directly to Zillow, bypassing ListHub. And those agents who want to opt out can still do so.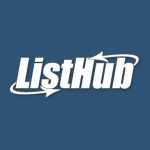 The agreement, said RAR chief executive Laura Lafayette, was aimed at maintaining the status quo of listings on the widely popular Trulia and Zillow sites. The result, she said, has been little to no effect on the association's members.
"We felt like we needed to maintain the status quo and retain that choice for our brokers," she said, describing the CVRMLS as "agnostic."
"They can send their listings or not. It's the broker's choice," she said. "It's our job to provide the tool for them to make that choice."
The change in the arrangement between ListHub and Zillow was announced – and reported extensively by HousingWire.com – after ListHub was acquired last November by News Corp through its parent company Move, which also operates Realtor.com for the National Association of Realtors.
A spokeswoman for Zillow said she could not go into details about the reasons behind the expiration of the arrangement with ListHub.
The Richmond association in March alerted members that it was working with Zillow keep listings live.
Lafayette said the direct feed from brokers allows for more accuracy; the RAR agreement requires that a property's listing agent's information appear above ads for other agents in the same market.
Previously, ads that were purchased to appear alongside a given area's listings did not necessarily include a listing's respective agent. Now, the actual listing agent will be given appropriate credit, she said.
Lafayette said some brokers will want to continue to have their listings appear on sites where they see the most web traffic, while other brokers may choose to go on their own and rely on their own localized websites.
"So you'll see different brokers across the country take very different approaches," she said. "I think it's a benefit and it's a win for the agency agreement that we struck. I know that not everybody is happy with all aspects of Zillow, but the choice is the broker's."
Mahood Fonville, Long & Foster's Richmond region vice president and Short Pump sales manager, said his company took a proactive approach to the April 7 deadline, feeding its listings to Zillow directly since February.
"There may have been a few hiccups here and there, but for the most part, at least in the Richmond area, it has been a smooth transition," Fonville said.
Rick Jarvis, founder of One South Realty Group, who has spoken critically of Zillow and Trulia in the past, said his firm is likewise maintaining status quo – at least for now.
"We are continuing the same basic structure we had prior to, which is agents can elect to opt out," he said. "For the time being, we're continuing to feed some percentage of the houses that we have listed to Zillow. Not all of them go there, for a myriad of reasons."
Of the change in data feed, Jarvis added: "The sellers of the world should be happy that they didn't have their houses disappear during a crucial time of year. That being said, the accuracy of Zillow – from the estimates they have, to the availability, to all of the things surrounding it – it's not MLS; it's not even close. And I think that's very unfortunate."