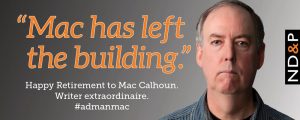 Neathawk Dubuque & Packett gave retiring senior copywriter Mac Calhoun a send-off with a citywide ad campaign. Ads featuring Calhoun's photo and headlines such as "Insert headline here; obviously, words fail us" and "Mac has left the building" appeared in a full-page ad in the Times-Dispatch and on five digital outdoor billboards. Calhoun is retiring after 37 years in the business.
ND&P won three new accounts: a contract with the Virginia Department of Health to customize national "HIV Treatment Works" materials throughout the state, including posters and digital ads; public relations on behalf of the Boys Home of Virginia to promote the Covington-based nonprofit's inaugural "Teach a Man to Fish" event, which benefits residents and other ongoing Boys Home programs; and a brand campaign for Baton Rouge General Medical Center in Louisiana that includes broadcast, digital, print and outdoor advertising slated to break this fall.
A print ad by ND&P for Universal Fibers is appearing this month and in September, October and November issues of Contract magazine, as well as in the UK in FX magazine. A digital campaign on DesignCurial.com also launches this month and runs through January 2016.
Addison Clark has launched an interactive virtual tour for its client Hollywood Cemetery. Users can take self-guided tours, search for burial locations, read biographies of notable residents and view photos and videos of the cemetery, all within the mobile-friendly platform.
Lythos Studios has been retained by the Gilmore for America campaign for branding, web development and national social media marketing. The campaign began with Jim Gilmore's announcement on July 30 that he is running for president of the United States.
Free Agents Marketing launched a new marketing automation platform for Bon Secours Medical Group that includes a new website and a custom cloud database application for managing physician and practice information. The patient-facing site is compatible with all platforms and will serve as a destination for anyone seeking a Bon Secours health care provider in the greater Richmond, Hampton Roads and Northern Neck regions. FAM partnered in the effort with 28Media and RTS Labs, both of Richmond.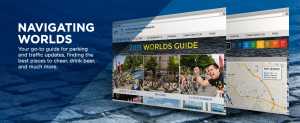 West Cary Group was hired by Richmond 2015 to design and develop its navigation site for the upcoming UCI Road World Championships. A guide for participants, residents and tourists who want to explore the nine-day event, the site launched Aug. 5 and includes information on course routes, street closures, transportation and parking options. The agency integrated more than 70 maps with GIS data and used the Google API system to ensure that the site was mobile- friendly.
Spurrier Media Group has been named agency of record for Regeneris Medical. The agency has been retained to develop and execute a comprehensive digital campaign for the Fredericksburg-based company, which specializes in hair restoration, platelet rich plasma therapy and stem cell therapies.
SMG also has been retained by the Virginia Museum of Fine Arts to execute media research, strategy, planning and buying for the upcoming exhibit, "Rodin: Evolution of a Genius." The campaign marks the fifth collaborative effort between SMG and the VMFA over the past several years.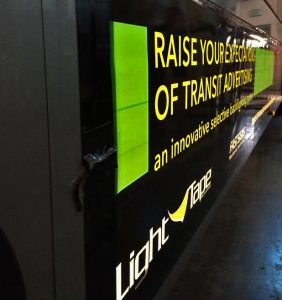 GRTC Transit System and Richmond-based Light Tape are partnering on a pilot program to test illuminated display ads on city buses. The displays, which are being tested exclusively in Richmond, look like traditional posters during the day and become illuminated after dark when the bus's headlights are turned on. One display was installed in late June, and a second display was added this month.
Madison+Main has hired Abby Spence as a marketing administrator and Tara Snodgrass as a business development manager. Spence is a recent VCU graduate and brings administrative skills from her work experience at Porter Realty and VCU Health System. Snodgrass is returning to Richmond after having worked in marketing, media and management roles in Florida and Missouri.