Blame the "45 percent rule."
Enforced by the state, the rule requires restaurants and bars to maintain a ratio between food and liquor sales in order to keep their mixed beverage licenses. Currently, those licenses require an establishment to have at least 45 percent of its sales come from food and nonalcoholic beverages. (The ratio only applies to food versus liquor sales – beer and wine sales have no limits.)
For McCormack, that means every pour comes with a thought in the back of his mind that he'll need to make up for it in food sales. He owns McCormack's Irish Pub in Shockoe Bottom, McCormack's Big Whiskey Grill in the West End and McCormack's Whiskey Grill in the Fan, and the latter two are known for their extensive liquor offerings.
"We lose money or break even selling food," McCormack said. "We pay all of the other bills for this place selling alcohol. I make less money than I should be because of this regulation."
McCormack isn't alone in his disdain for the 45 percent rule. He is part of a new group of Richmond restaurant owners and dining enthusiasts called Virginians for Mixed Beverage License Reform, which formed recently to advocate for state legislation aimed at changing the ratio. Their campaign is called "Fix the Mix."
They're championing a bill introduced last month by state Del. Scott Taylor. The bill, HB 219, would change the ratio's minimum amount of food and nonalcoholic beverage sales to 25 percent.
"We're trying to simplify it," said Taylor, a Republican representing Virginia Beach. "There are restaurants having problems (with the ratio) all over the state."
Taylor's bill would also change the way liquor and food sales are measured. The current ratio law pegs sales to the price at which food and drinks are sold to consumers. Taylor wants to base the percentage instead on how much an establishment spent to stock the items it sells.
"If I order a rail drink and you order a high-end drink, the restaurant has to sell you more food technically, even though the alcohol content is the same," he said. "In general, I don't like the government telling you how much food you should order or restaurants how much food they should sell. It's an unfair burden on these small businesses."
McCormack knows those burdens firsthand.
He is currently appealing the Virginia Department of Alcoholic Beverage Control to overturn a ratio violation slapped against his Whisky Grill in the Fan in September. The penalty comes with a potential one month revocation of the Whisky Grill's mixed beverage license. He said that between January and November 2015, the bar's ratio of food to liquor sales was 37 percent to 63 percent.
Also coming into play are the changing trends and growing popularity of higher-end and so-called craft alcoholic beverages – a modern evolution of the booze business that some say is bumping into long-standing state law.
McCormack said at Big Whisky Grill at Regency Square Mall, whiskey can cost as much as $1,000 for a dram of Macallan M.
"Our average drink price is the same price as an entree," McCormack said. "If a customer has more than one drink, then we've probably blown our ratio."
This isn't the first time there's been an attempt to change the 45 percent rule. In 2014, a less ambitious bill that wanted to reduce minimum food sales to 43 percent passed the House but died in the Senate, according to a Virginia Pilot report.
Michael Byrne, director of operations at The Tobacco Co. restaurant in Shockoe Slip, was part of the effort to defeat the 2014 bill. He hopes to do the same in 2016 to Taylor's bill.
"It's pretty radical," Byrne said of HB 219. "It's not in keeping with Virginia's ability to have some control over a controlled substance. (Alcohol) isn't like sugar. It is a drug."
Byrne said he is a spokesman for the Downtown Business Association, a group of regional hoteliers, restaurant owners, and real estate owners and managers that was also part of the 2014 effort.
Byrne said HB 219 would lead to the proliferation of bars and that the 45 percent rule ensures establishments maintain respectability and safety.
"It allowed those that have that license a more inclusive environment – you could take your family there," he said. "If you go to the areas where the bars operate, check the crime stats. The question is how many bars do you want that don't serve food?"
Taylor's concerns are also tied to competitive fairness. He said kitchen equipment and staff are some of a restaurant's biggest expenses that provide jobs and skills to people in the community. He said making it easier to open liquor-centric establishments isn't fair to restaurants that sell mostly food.
"The kitchen is the most expensive real estate in the restaurant," he said. "Those who don't have it don't have to compete with that."
Byrne said selling high-end spirits is not a reason a restaurant can't do 45 percent in food sales. He said The Tobacco Co. sells high-end cocktails and has never struggled to meet the minimum amount of food sales. Byrne sees HB 219 as a bill being pushed on behalf of Virginia Beach bar owners looking to protect their interests.
"It's a law of averages if you're in the business of dealing with the public at large," he said. "Those people buy an array of products. High-end products are a fraction of what you sell, as a general rule."
Taylor said opposition to his bill is based in anti-competition and unfounded fears.
"Localities have the mechanisms to clean up seedy bars or restaurants," Taylor said. "It's the opposition that wants to keep a competitive advantage."
Virginia ABC spokeswoman Jennifer Guild said the first mixed beverage restaurant license codes went on the books in 1968 and stipulated that food and nonalcoholic beverage sales had to exceed the sale of alcoholic beverages. The ratio was meant to prevent the spread of booze-focused bars in Virginia.
"Although a ratio was not specifically mentioned, more food than alcohol would generally mean 51 percent," Guild said in an email, adding that ABC does not take a stance on proposed legislation.
She said in 1980 Virginia lowered that number to 45 percent. Ten years later the state excluded beer and wine from the calculations, making the ratio only apply to liquor and food sales.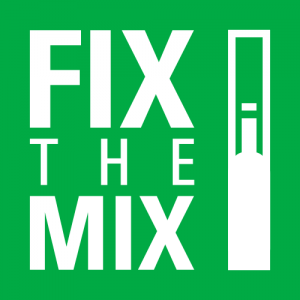 In addition to the 45 percent rule, Virginia law says that restaurants with mixed beverage licenses must do at least $4,000 in food and nonalcoholic beverage sales a month, at least half of which needs to be in the form of meals that include substantial entrees.
"That means more than pretzels and nuts," Guild said. "You have to have a full-service, working kitchen as long as you are serving alcohol."
Virginians for Mixed Beverage License Reform has enlisted Kevin Clay of Richmond ad firm Big Spoon Agency as its spokesman.
"We're working with restaurant owners in particular to gather stories," Clay said. "This is something that impacts Virginia as a culinary destination."
Richmond restaurateurs involved with Fix the Mix include McCormack, John Maher of The Rogue Gentlemen, Jay Bayer of Saison and Jake Crocker of F.W. Sullivan's in the Fan.
Restaurants report their sales to ABC in an annual report called a mixed beverage annual review, also called an MBAR. It's up to ABC to enforce the ratio rule. According to a tally made by Fix the Mix based on public documents, between 2007 and 2014, Virginia ABC found more than 200 restaurants in violation of the 45 percent rule and levied more than $9.6 million in civil penalties as a result.
McCormack said the agent that gave him his ratio violation had previously enjoyed a $160 shot of Johnny Walker at the Whiskey Grill.
"Their hands are tied," McCormack said. "They have to follow the letter of the law."
Because of the risk of penalty, and the self-reporting enforcement mechanism, many restaurateurs simply game the system by reporting sales that fall within the right ratio, according to Johnny Giavos, owner of Sidewalk Cafe, Kitchen 64, Stella's, Continental Westhampton, Kuba Kuba 2 and Perly's.
Giavos, who is neutral on HB219, said he has never had to cook his books, but he knows of business owners who do.
"They buy food for the house and report it for their restaurant," Giavos said. "It forces them to do things wrong."