A local real estate agent's new side business will bring another out-of-town fitness franchise to Richmond.
Jonathan Ceaser of Keller Williams is working to open Burn Boot Camp, a gym chain that caters to women, to 3406 Pump Road at Short Pump Crossing. Ceaser has a lease on a 4,000-square-foot space that was previously home to an ABC store. He plans to open the gym by July.
Classes – or "camps" as the company likes to call them – at Burn Boot Camp consist of 45 minutes of high intensity exercise. Each camp can hold up to 50 people and is led by one to two trainers. In addition to the exercise, Burn Boot Camp advises its clients on nutrition and personal goals. The company caters to women: its tagline is a "fit community of moms" and it offers childcare onsite.
"A lot of women don't want to work out with men," Ceaser said. "It can be very intimidating for a 200-pound woman to walk into a gym and not know what to do. It's kind of deflating. This is an atmosphere where they won't be judged."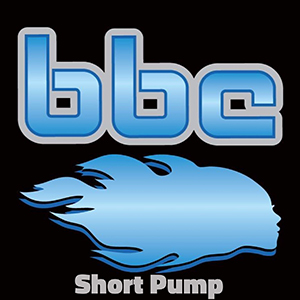 Burn Boot Camp was launched in 2012 in Charlotte, North Carolina, by former minor league pitcher Devan Kline. There are about 20 Burn Boot Camps currently open and 20 more in the works, according to the company's website. The Richmond Burn Boot Camp will be the first to open in Virginia.
He said he heard about Burn Boot Camp from a friend who sold her Curves franchises and opened a Burn Boot Camp in North Carolina. Her success paired with his enthusiasm for fitness, motivated Ceaser to become a Burn Boot Camp franchisee. Startup costs for a Burn Boot Camp range between $63,000 to $107,000, which includes the $20,000 franchise fee, according to the company's website.
Ceaser said he played hockey for a club team at Virginia Tech. His preferred workout these days is doing weights and stretching with no rest in between sets.
"For real estate we help people with their houses but we don't help with personal health or well-being," Ceaser said. "This was right up my alley."
Ceaser said people who want to try Burn Boot Camp can sign up for a free 30-day trial. He said Burn Boot Camp won't announce what its rates will be in Richmond until later.
Burn Boot Camp is joining more than 30 other businesses at the Martin's-anchored Short Pump Crossing shopping center. Tenants include Tazza Kitchen, Stein Mart, Wells Fargo, and Chick-Fil-A. Ceaser said he isn't worried about the prospect that Martin's may eventually close as part of a pending merger between its parent company and that of Food Lion's.
"I think it'll be snatched up by something else," he said of the Martin's space. "Most of those things they'll chop up. They don't need to keep the space as is – they can slice it up."
There are other fitness brands in Richmond that tout their supportive environments for women. Fit4Mom, which lets moms workout with their kids by their sides, went under new ownership in February. Last month, Pure Barre announced plans to open a third outpost in Richmond, and there other ballet barre brands in Richmond.
That competition isn't putting a damper on Burn Boot Camp's expansion plans. Ceaser said he has the rights for the brand in all of central Virginia and new locations are planned with Midlothian the leading candidate for the next spot.
"I would like to do one more this year and then two or three more the year after if I can," Ceaser said.