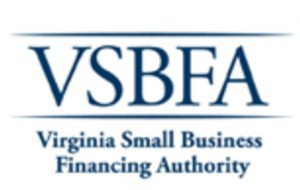 For nearly three-and-a-half years, partners and business owners Sherry Burgess and Jeanie Rule have been growing their empire of beauty products from their Carytown store front and e-commerce website.
That growth hasn't come cheap.
"Everything that we have put into this business has come from our savings," said Burgess, president of the Elements Beauty Shop at 3425 W. Cary St. "It can cost a lot."
But they got some relief a few months ago after getting word that they could receive some of their initial investment back from a little-known state business grant program.
The Virginia Small Business Financing Authority, signed into law by Gov. Bob McDonnell nearly 4 years ago, this year is making a bigger push to get more entrepreneurs and small business backers to take advantage of its Small Business Investment Grant Fund.
The fund was designed to provide a partial return for those who help provide equity for small businesses, and thereby giving those small businesses an extra incentive to offer when raising investment funds.
Lawrence D. Wilder Jr., advisor for social entrepreneurship for the state Secretary of Commerce and Trade, said the state financing authority could return up to 10 percent of an investor's initial capital in a business that's not to exceed $250,000 per investor. The money comes from $1 million allocated to the fund annually by the General Assembly.
There are caveats for businesses seeking to tout the program as a way to secure investment dollars, and for investors looking to apply for the grant money.
For starters, businesses must have annual gross revenues of no more than $5 million in its most recent fiscal year and no more than 50 workers that are employed in the state, according to the law. The grant also forbids limited liability companies and trusts from making investments.
Almost any small business, or investor, is eligible to apply – ranging from small breweries to bakeries. If approved, the businesses can take their award letter as leverage when working with potential investors.
The agency has awarded $557,000 in grant incentives to investors that have applied during fiscal year 2017, according to Nathalia D. Artus, VSBFA regional lending manager overseeing the investment grant fund.
While the agency could not provide a total reward amount since the program's inception, Artus said about $700,000 remains in the fund, adding that money that remains in the grant fund typically rolls over into the next fiscal year.
In all, the agency has dispersed 69 grants to investors pumping money into the 18 businesses across the commonwealth, Artus said, leveraging nearly $5.8 million in total private investment linked to the program so far for fiscal year 2017 and helping lead to the creation 117 jobs.
But since its inception, the program hasn't taken off like state economic officials had hoped.
"We provide a number of services to small businesses across the commonwealth," Artus said. "The Small Business Investment Grant Fund is part of that, but the program has been slow to take off…we want to change that."
The application is short and award notices are usually delivered within the week, Artus said, with the state treasury department cutting checks to investors on average of two to three weeks of being approved for the grant.
Artus explained business owners, such as the owners of Elements, who invest their own capital or savings into their own venture can also apply for the incentive grant.
"It's an obvious way to seek a small return on the private investment they made," Wilder said. "We hope to encourage and facilitate similar investments through the grant program to grow jobs and investment across the state."
For about 32 years, the state's small business financing authority has served as an economic development and small business financing arm.
The state entity helps banks make loans to small businesses around Virginia that demonstrate repayment ability. However, it provides cash collateral, subordinate companion loans, guarantees and loan loss reserves when the bank needs additional collateral or a secondary repayment source.
"The state knowingly cannot be a direct investor in the business," Wilder said. "But we certainly recognize that there are investors out there that are looking to invest in small businesses in our state…and this fund was created to encourage those investors to provide capital for those small businesses that are seeking it."
That has certainly been the case with Elements.
With a jolt in capital via the Small Business Investment Grant Fund, Burgess and Rule have been readying the store for new high-end bath and body products for the holiday shopping season.
"It's like a giant 'Thank you' from the state," Burgess said. "It shows that they want us here, and want us to invest in the city and state."