Everyone needs an extra push now and then.
John Failla was no exception.
Before attending the University of Richmond, Failla was a high school student in Westchester County balancing a heavy athletic schedule and academic studies.
"I was juggling a lot," Failla said.   
At times, that juggling meant getting a tutor or extra coaching from someone outside of school – a luxury Failla's parents could afford and, living in New York, allotted him access to his pick of professionals willing to use their expertise to make some extra cash.
It's an experience that stuck with him.
"They were more than tutors," said Failla, now 23. "They were helping you become a better student and athlete, and serving as role models."
That got Failla to thinking. In a change of course from his previous pursuits of a banking career, Failla last year launched his education startup: Trilogy Mentors.
The company, now a year old, offers specialized tutoring to Richmond-area grade school students by linking them with high-performing college students and athletes for reinforcement in academics and sports, from math and language arts to swimming and lacrosse.
"People are always going to need that one-on-one time with someone," Failla said. "That's a model that is never going to fail in the education field."
Since its inception, Trilogy Mentors has served as a traditional tutoring service: Go online, find a tutor, book an appointment and pay the tutoring fee.
After investing about $10,000 of savings, Failla initially hired 10 tutors from around his alma mater, as word of mouth spread about the service and the opportunity to make additional money.
All the tutors are enrolled in area universities and must complete a test that examines their understanding of the subject. They also undergo a thorough criminal background screening, Failla said.
By the end of 2015, Failla had a network of 75 local tutors – grossing about $35,000 in revenue in his first year of business. He said his company now makes more than $2,000 per month in profit and was also accepted into the 2016 class of Lighthouse Labs, a 13-week local startup accelerator program.
Despite the initial success, Failla's business model is set to change drastically heading into 2017.
The company is now selling contractual bundled tutoring minutes to area after-school programs, including upRVA – a nonprofit working to close the academic achievement gap between urban students of limited means and wealthier students attending private schools.
Every agreement is different with the after-school program, Failla said, without disclosing how much Trilogy Mentors charges the organizations for their services.
"If there is someone that still needs that one-on-one service, we're going to work with them," Failla said. "But as far as our company goes, that's not the direction we're taking anymore…our focus is selling the bundled tutoring minutes."
That change in focus has the young startup addressing its infrastructure – prompting Failla to create a virtual template for on-demand tutoring lessons called Trilogy On-Demand.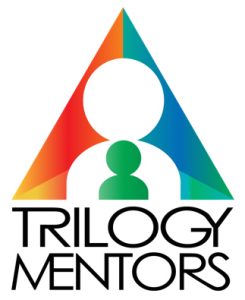 The service, set to launch in January, allows tutors to access students via a video platform that's currently under development.
Failla said each video tutoring session will be recorded for quality control and saved to the platform so students can access the footage if they need additional help after the session.
Trilogy Mentors is looking to secure one more investor to help them complete and fully fund its online, on-demand network. Failla would not disclose how much money has been raised and how much is needed.
Trilogy Mentors looks to pair its on-demand service with organizations that work with low-income students who can't afford extra tutoring services, as well as children who are hospitalized and have limited access to traditional classroom instructors, Failla said. The on-demand service also would be extended to organizations and schools in rural areas, as well as to help with students that need summertime tutoring, Failla said.
"The online platform helps break down barriers, and allows us to grow," Failla said.
To test its online system, Trilogy Mentors has launched a beta site and is working with a few unnamed local organizations with national ties to pilot the program – a move Failla said could help Trilogy Mentors grow nationally.
"We have one pilot lined up behind each one of the areas we want to expand into," he said. "All of those pilots could launch into something more permanent at the local and national level."
Despite not having a background in education, Failla said he saw this market niche thanks to the extra academic and athletic help he had in his youth.
"The tutoring business is never going away," Failla emphasized. "The only thing that is changing is how we deliver those services to people who need them, and that means customizing and tailoring those services to meet demand that at times traditional education lacks."