An area nonprofit and a Richmond-based medical system are teaming up to help victims of human sex trafficking.
Henrico-based Safe Harbor and Bon Secours Richmond Health System have established the Central Virginia Emergency Shelter for Human Trafficking Victims. It's the first shelter of its kind in Central Virginia.
The team, flanked by local law enforcement, victim advocacy and hospital system personnel, announced the partnership during a press conference Wednesday. The confidential location plans to shelter 15 residents during fiscal year 2017, welcoming its first residents sometime in January.
Safe Harbor secured a $500,000 grant through the U.S. Department of Criminal Justice Services' new victim assistance program that will be used to hire staff, provide essential equipment and supplies and define program development.
In the past, area sex trafficking victims had to be sent to shelters in Hampton Roads and Maryland, said Safe Harbor Executive Director Cathy Easter.
"The needs of these victims are different from that of our domestic violence victims," Easter said. "This was an incredible undertaking for our board, and was something that was needed in our community."
Right now, the shelter is geared only for women. However, Easter said plans call for bringing on another facility that will house men who have been victims of sex trafficking.
"At the moment, many of the cases area investigators and law enforcement are dealing with involve women," Easter said. "So we had to curtail this facility for those victims at this time. Eventually, the goal is to later add services that are strictly for male victims of human trafficking."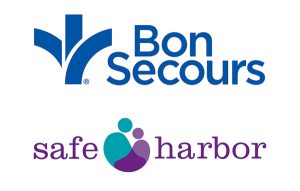 Established in the late 1990s, Safe Harbor offers comprehensive services for survivors of sexual and domestic violence, Easter said. As part of its services, Safe Harbor offers a 24-hour helpline, youth services, community education and training, counseling, court advocacy, emergency shelter and hospital accompaniment.
While the agency is looking for additional partnerships with advocacy groups and area businesses, Easter said the main focus will be to rehabilitate and transition these women to become productive, job-holding members of the region.
"It's going to take a lot of work," Easter said. "Some of these women do not know how to cook, because all they've ever eaten has been fast food…Some do not know how to clean a home, or manage money, because that's something they never had to do."
Forensic nurses from Bon Secours' Forensic Nursing Program have been tapped to rehabilitate victims, said Bonnie Price, a Bon Secours forensic nurse and a founding member of the program.
"We're going to be on-call for these women and other victims," Price said.
The forensic nursing program, which has been tagged as one of the most comprehensive on the East Coast, provides education to police, teachers and physicians, with the goal of identifying and assisting victims of sexual assault and sex trafficking.
Rehabilitating local sex trafficking victims has been identified as one of the most daunting tasks facing 21st-century law enforcement. According to the United Nations Office on Drug and Crime, the global human trafficking industry produces $32 billion annually, with 600,000 to 800,000 – mostly women – illegally trafficked across international borders.
Other borders include municipal and city borders in Central Virginia – making the Safe Harbor facility critical to the region's fight to address human trafficking, said Peter McCourt, vice president of mission for Bon Secours Virginia Health System.
"It will take all of us," McCourt said. "We have to do everything we can to eradicate modern-day slavery…from the Greater Richmond area."
Easter said the grant has been a good start but it's going to take the entire community backing Safe Harbor's newest efforts – including the business community.
"We need donations," Easter said. "Right now, we're looking at getting a gym membership for the ladies, and many of them need gym clothes and shoes…so (gift cards) would be wonderful."
She said Safe Harbor has wish lists registered at Target, Bed Bath & Beyond and DSW that outline what the new shelter needs for its future residents.
"It's going to take the community to help these victims," Easter said.