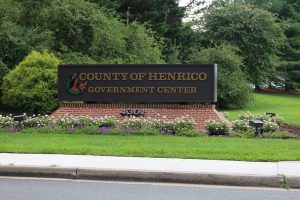 Chesterfield
Supervisors meet at 6 p.m. Wednesday. Public hearing items include a planned Chick-fil-A at 2900 West Hundred Road and a Texas Roadhouse at 13439 Hull Street Road. GEM Capital LLC and Bethany Place Baptist Church seek to rezone a 24-acre tract along South Providence Road north of Shadymist Drive from agriculture to residential for a project known as Bethany Creek. Full agenda here.
Deputy county attorney Michael Chernau was awarded the A. Robert Cherin Award from the Local Government Attorneys of Virginia. The award honors exemplary public service that reflects a commitment to ethical and professional principles. Chernau is the third attorney from the county attorney's office to win the award.
Hanover
Supervisors meet at 6 p.m. Wednesday. Business includes adoption of the proposed budget for fiscal year 2020. Chick-fil-A seeks approval of a restaurant on 1.6 acres in the southeast quadrant of Chamberlayne Road and Times Dispatch Boulevard. Full agenda here.
Deputy county attorney Dennis Walter was named county attorney effective May 1. Walter, who has served the county since August 2014, replaces Sterling Rives, who retired March 1.
Henrico
Supervisors meet at 7 p.m. Tuesday. Business includes amendments to county code adjusting various tax amounts and terms, including an increase to the county's exemption threshold for business license (BPOL) taxes from $300,000 to $400,000. Full agenda here.
Richmond
Council meets at 6 p.m. Monday. Business includes adoption of proposed budgets for fiscal year 2020 and related board papers. An entity tied to Daniel & Co. seeks approval to build 18 townhomes on about a half-acre at West Cary Street and South Shields Avenue. A request from Larson Development to rezone an industrial property at 1206 Dinwiddie Ave. to mixed-use business district is being deferred to July 22. Agenda available here.