Email submissions to [email protected].
Departure
Roger Ball, president and chief executive officer for Call Federal Credit Union, has announced his retirement, effective Dec. 31. John West has been appointed president, effective July 1.
Law
Elizabeth Davis has joined Whiteford, Taylor & Preston. She focuses her practice in advising management in labor and employment law.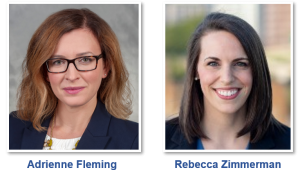 Adrienne C. Fleming has joined Cordell & Cordell. She has degrees from the University of Virginia and Seton Hall University.
Rebecca L. Zimmerman has joined Evolution Divorce & Family Law as an attorney. She had been with Nichols Zauzig Sandler and has degrees from the University of Virginia and Catholic University of America.
Amanda Arwood, Henry Burt, and Mary Cabell Sulc have been promoted to practice directors with Troutman Sanders. Arwood focuses her practice in specialized litigation. Burt focuses his practice in business litigation. Sulc focuses her practice in regulatory law and finance.
Real Estate

Landon Hinton joins 7 Hills Advisors as director focusing on tenant representation.
Phillip Baxter has joined SVN/Motleys as a senior vice president. He had been with Colliers International.
Sara Ernst has joined Exit First Realty as a Realtor.
Madeleine Alderman has joined Divaris Real Estate as a sales and leasing associate. She had been with One South Commercial.
Heather Placer has joined Shaheen, Ruth, Martin & Fonville Real Estate as a commercial specialist Realtor.
At Long & Foster Real Estate: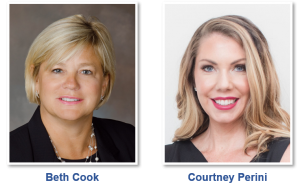 Robert Walker has joined the Strawberry Street office.
Beth Cook has joined the Grove Avenue office.
Courtney Perini has joined the Stony Point office.
Business Services
Phillip Baxter has joined SVN/Motleys as a senior vice president. He had been with Colliers International.
Engineering
Dave Merchan has joined ONeil Engineering Services as a senior mechanical and plumbing engineer. He is a graduate of Virginia Military Institute.
Construction
Kaitlin Pritham has joined EDC as project coordinator. She had been with Dynamark Security.
Nonprofits
Abbi Leinwand Haggerty has been named executive director of Richmond Performing Arts Alliance. She has been interim executive director and has degrees from Virginia Tech and Virginia Commonwealth University.
Karen Booth Adams has been elected to The Activation Council. She is with Hot Technology Holdings.
At the Valentine: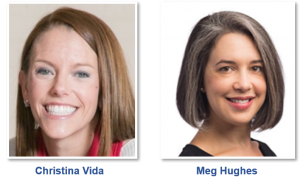 Christina K. Vida is the Elise H. Wright Curator of General Collections. She had been with the Virginia Museum of History & Culture.
Meg Hughes is director of collections/chief curator. She had been curator of archives.
Joining the board of trustees: Edward Ayers with the University of Richmond; Tracy Kemp Stallings with VCU Department of Health Administration; Paula P. Pando with J. Sargeant Reynolds Community College; Lea Rasmussen with Mitchell Wiggins; Susan Robertson with Capital Trees; Charlotte McGee with U.S. Trust, Bank of America Wealth Management; Austin Jones with Dominion Energy; Saurabh Madaan with Markel Corp.; and Elaine Ryan with McGuire Woods.
Technology
Joining Networking Technologies + Support:
Jeanne McMillan is an executive assistant.
Anup Joshi is a field engineer.
Eric Heins, Jason Robards, David Sims and Jason Wright are deskside support specialists.
Brandon Morgan is a structured cabling technician.
Kiara Cosby, Rachelle Freeman, Brittney Taylor, Monique Robinson, Domonique Wilson are call center specialists.
Finance
At Atlas Financial:
Kevin Draudt is a financial advisor. He is a graduate of Virginia Tech.
Robbert Siemers is a summer intern. He graduated in 2017 from James River High School and is attending Virginia Tech.
Government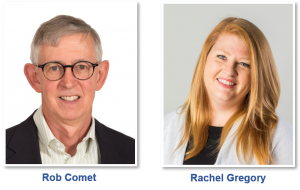 Rob Comet has been appointed by the Virginia House of Delegates to the Capitol Square Preservation Council. He is with Quinn Evans Architects.
Marketing/Advertising/PR
Joining Poolhouse:
Rachel Gregory is a media planner. She had been with NDP.
Aaron Lee is an intern and is attending Virginia Commonwealth University.
Associations
Officers for the Richmond Bar Association: president, Daniel E. Lynch with Lynch Seli; president-elect, T. O'Connor Johnson with Hundley & Johnson; honorary vice president, Richard S. Wallenstein with the Henrico Circuit Court; vice president, John W. Anderson with Spotts Fain; secretary-treasurer, R. Braxton Hill IV with Christian & Barton; and immediate past president, Terrence L. Graves with Sands Anderson. Joining the board: A. Tevis Marshall with Ogletree, Deakins, Nash, Smoak & Stewart; W. Benjamin Pace with Williams Mullen; and Carole E. Yeatts with the University of Richmond.