Email submissions to [email protected]
Departure
Stephen D. Hickman has retired as Head of School at Collegiate School. Penny B. Evins has been named to replace him. She had been with St. Paul's School for Girls in Baltimore and has degrees from the University of Virginia.
Law
Heather H. Szajda has been elected partner with Virginia Estate & Trust Law. She focuses her practice on estate planning and administration. She has degrees from Wake Forest University and Georgetown University.
Daniel J. Abrams is an associate in the business division of Eckert Seamans. He has degrees from Colby College and Temple University.
Finance
Thomas J. Bourque has joined Community Bankers Bank as senior vice president and chief lending officer. He had been with New Horizon Bank in Powhatan.
Joyce A. Gadson has joined Luxon Financial as an accounts payable specialist. She had been with Robert Half.
Real Estate
Tyler Nash has joined Napier Era's West End office. He is a graduate of Radford University.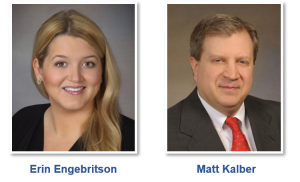 At Cushman & Wakefield | Thalhimer:
Matt Kalber has been promoted to director, corporate accounting. He had been manager of corporate accounting.
Erin Engebritson has been promoted to director, marketing. She had been marketing manager
Construction
David Wheeler has joined Riverstone as director of operations.
Healthcare
Dr. Ryan Gocke is a spine surgery specialist with OrthoVirginia. He had been with the United States Special Operations Command and has degrees from the United States Naval Academy and Georgetown University.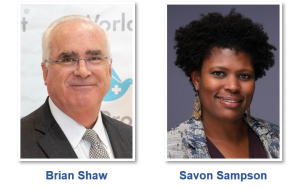 Savon Sampson has joined True Health Diagnostics as the vice president of marketing. She had been with McKesson Medical-Surgical and is a graduate of Hollins University.
Brian Shaw has joined World Pediatric Project as executive vice president. He had been with Virginia Commonwealth University and is a graduate of the University of North Carolina at Greensboro.
Nonprofits
At the Richmond Symphony: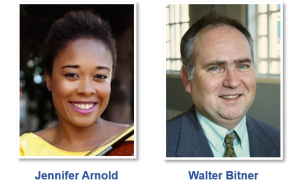 Jennifer Arnold is director of artistic planning and orchestral operations. She had been with Oregon's 45th Parallel Universe and Second Violist of the Oregon Symphony and is a graduate of the Cleveland Institute of Music.
Walter Bitner is director of education and community engagement. He had been with the Nashville Symphony, in Nashville. He is a graduate of Charter Oak State College in New Britain, Conn.
Joining the board for Junior Achievement of Central Virginia are Joanna Bergeron of CapTech; Jamie Billingsley of Dominion Energy; Andrea Harlow of Williams Mullen; Will Hershey of Davenport & Co.; Christina Johnson of Allianz Partners; Todd Koch of Pfizer Consumer Healthcare; Annie Cai Larson of Genworth Financial; Debbie Lennick of Creative; Andrew Miller of Workshop Digital; Theodore K. Oswald of M&T Bank; and Sherri Wyatt of Virginia529.
Insurance
Joining Kinsale Insurance Co.:
Michael Melton is a senior network engineer.
Aaron Letzring is a desktop support specialist.
Consulting
Joining Thought Logic: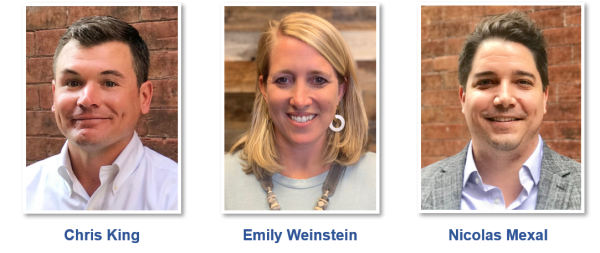 Chris King is a client development executive. He is a graduate of Hampden-Sydney College and had been with Accounting Principals.
Nicolas Mexal is a managing consultant. He is a graduate of Washington University St. Louis.
Emily Weinstein is a talent acquisition manager. She is a graduate of Duke University and had been with The First Tee of Greater Richmond.

Carmen Posteraro has joined Mercer Health & Benefits as an actuarial analyst. He has been an intern with the firm and is a graduate of Lebanon Valley College in Annville, Pa.
Lee Rattigan has been promoted to vice president, strategy and development with Astyra Corp.
Architecture
Kyle Butler has joined Quinn Evans as an architectural designer. He is a graduate of Virginia Tech.