Submit emails to [email protected]
Law

Thomas E. Miller has joined the Nixon Law Group as senior counsel. He focuses his practice in representing healthcare providers and suppliers, health tech companies, pharmaceutical companies, and biotech clients. He has degrees from Virginia Tech and the University of Baltimore.
Vivian Seay Giles has joined the government and business groups of Sands Anderson. She had been with the government of Cumberland County and has degrees from the University of Virginia, the College of William and Mary and New York University.
Barbara E. Rosenblatt has joined Freeborn & Peters as an attorney in the litigation practice group and insurance/reinsurance industry group.
Fielding Douthat has joined the labor and employment, business and corporate, litigation, and land use groups at Woods Rogers as of counsel. He has degrees from Hampden-Sydney College and the University of Richmond.
Real Estate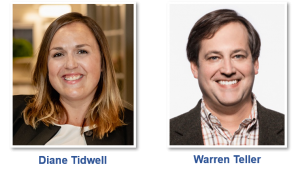 Diane Tidwell has been promoted to director of property management, Virginia for Gumenick Properties. She had been senior regional property manager and is a graduate of the University of Michigan.
Warren Teller has joined American Forest Management as a land broker. He has degrees from the University of Georgia and the University of Richmond.
Chris and Marlene Heath have joined the Midlothian office of Napier Realtors Era.
Heather Smith has joined Small & Associates Real Estate as a Realtor.
Nonprofits
New Officers of the Virginia Health Care Foundation for 2019 – 2020 are: chairman, Thomas Byrd with the Take Care Group; vice chairman, John Littel with Magellan Health; and treasurer, Chris Carney.
At CancerLINC:

Lisa Allen is client services attorney. She has degrees from University of Rhode Island and the University of Richmond.
Marcy Walsh is client services manager. She has degrees from the University of North Carolina/Chapel Hill and Virginia Commonwealth University.
The 2019-2020 officers of the board of directors: president, Stephanie Gilliard with Virginia at Colonial Downs Group; president elect, Paul Ranney with Erin L.T. Ranney; treasurer, Jonathan Tinker with HCA Virginia; secretary, Mary Katherine McGetrick with Williams Mullen; and past president, Brent Timberlake. Joining the board: Debby Betz with Indivior and Tracey Tatum with Southside Regional Medical Center.
Manufacturing
Lou Marmo is chief operating officer.
Curtis Waldrop is supply chain manager.
Marketing/Advertising/PR
At Siddall Communications: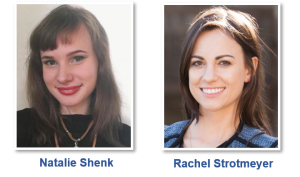 Rachel Strotmeyer is a social media and project manager.
Natalie Shenk has been promoted to an account coordinator.
At Brand Federation:
Matt Williams is an equity partner and managing director. Williams was formerly CEO at The Martin Agency.
Rian Chandler-Dovis is a senior brand strategist and director of marketing communications. She was previously a strategist at Sylvain Labs.
Education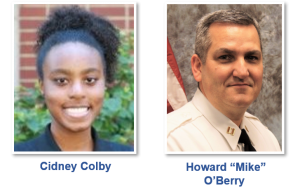 Cidney Colby has been named an associate administrator of LifeSpire of Virginia's administrator-in-training program. She is a graduate of Purdue University.
At Virginia Commonwealth University:
Howard "Mike" O'Berry has been named interim chief of police, effective Aug. 1. He is the assistant chief of police.
Lt. Nicole Dailey will be the interim assistant chief of police.
Technology
Elaina Johnson has joined Data Blueprint as a junior data management consultant.
Michael Toy has joined UDig as a business development representative. He is a graduate of Hampden-Sydney College.
Architecture
Rebekah Holcombe has joined Cornerstone Architecture and Interior Design a senior interior designer.
Social Engagement
Meg Dougherty has joined Common House as director of operations and expansion. She had been with Scout Guide in Charlottesville.
Retail
Stacy L. Frole has joined CarMax as vice president of investor relations. She had been with Cedar Fair Entertainment Co. and is a graduate of Miami University.
Business Services
Cameron Bell, Emily Brown, Hannah Buck, Maggie Bush, Sara Clagett, Jacoby Freeman, Gillian Gray, Josh Hackney, Rachel Jones, Vianna Kotouch and Courtney O'Brien joined Apex Systems as national recruiters.