Email submissions to [email protected]
Law
Terry Parsley joined the business and corporate, emerging growth, and trust and estates groups with Woods Rogers.
Andrew K. Clark and N. Pendleton "Penn" Rogers have joined Hirschler as partners. Clark is a member of the litigation and ADR practice and has degrees from Virginia Military Institute and the University of Richmond. Rogers is a member of the corporate and business practirce specializing in tax and has degrees from The University of the South, St. John's University and New York University. They had both been with LeClairRyan.
At Hancock Daniel:
Hannah Newman, Shevarma Pemberton, and Jordan Sturgis have joined the corporate group.
Victoria Pretlow has joined the corporate litigation group.
Engineering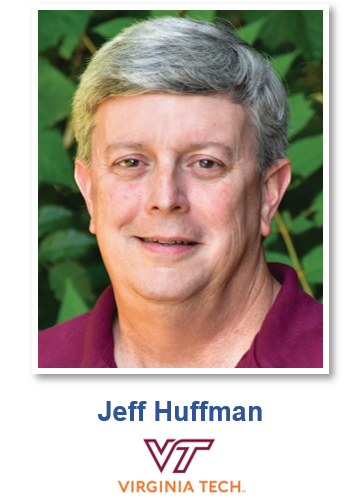 Jeff Huffman joined the geotechnical engineering and construction services division of Draper Aden Associates as manager. He had been with the U.S. Army Corps of Engineers.
Healthcare
Chris Mullins joined OneDigital Health and Benefits as senior managing principal for the Mid-Atlantic region. He had been with UnitedHealthcare.
Transportation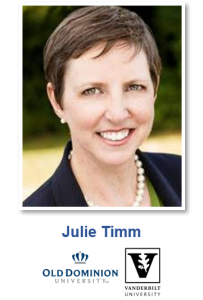 Julie Timm is chief executive officer for GRTC Transit System, effective Sept. 23. She had been with WeGo Public Transit in Tennessee.
Nonprofits
Erica Sims is executive director of the Maggie Walker Community Land Trust. She had been with HD Advisors.
Finance
Frank Russell Ellett has been appointed to board of directors for Atlantic Union Bankshares Corp. He is president of Excel Truck Group.
At BB&T Scott & Stringfellow:
Madison P. Wootton was promoted to senior managing director.
Erin A. Sutton was promoted to assistant vice president.
Technology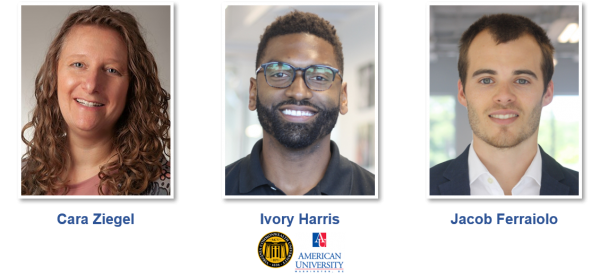 Cara Ziegel is team lead with SQL Data Partners.
Joining UDig:
Ivory Harris is a lead consultant. He had been with Guidehouse.
Travis Blount-Elliott is a senior consultant. He had been with Apex Systems and is a graduate of Lynchburg College.
Ricky Beach, Daniel Evans, Jacob Ferraiolo, Shawn Johnson, So Kim, Todd Matthews and Ellie Reid are consultants. Beach had been with CGI and is a graduate of Radford University. Evans had been with UNOS and is a graduate of Virginia Commonwealth University. Ferraiolo had been with Elephant Insurance and is a graduate of James Madison University. Johnson had been with Ross Publishing and is a graduate of Virginia Commonwealth University. Kim had been with Tahzoo and is a graduate of Virginia Commonwealth University. Matthews had been with Henrico County and has degrees from James Madison University and the University of Southern California. Reid is a graduate of James Madison University.
Manufacturing
Joining TemperPack:
Ann Marie Wilson is the director of customer solutions.
Spencer Johnson is a manufacturing supervisor.
Construction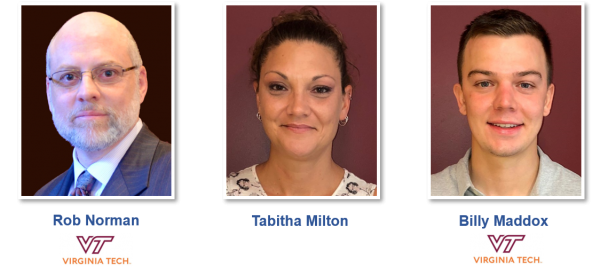 Rob Norman has joined Norman Co. Inc. General Contractors as director of business development. He had been with City Publications Richmond.
Joining EDC:
Tabitha Milton is a project coordinator. She had been with Jett Contracting Services.
Billy Maddox is a project engineer.
Marketing/Advertising/PR

Lesley Moseley joined the Alliance Group as vice president. She had been with Big River Advertising.
Kristen Ryan has joined CreativeMktGroup as a graphic designer.
At Elevation:
Caleb Walker is a search engine marketing analyst. He had been with National Outdoor Leadership School.
Tara Rowan is a senior project manager. She had been with Colab.
Real Estate

Michael Hippchen has joined River Fox Realty as a Realtor.
Frances Henly and Drew Harrell joined Shaheen, Ruth, Martin & Fonville Real Estate.
Chad Bowman and Rich Hague have joined Coldwell Banker Vaughan as agents.
Associations
2019-2020 executive board of directors for the American Council of Engineering Companies: president, Donald F. Booth with DJG in Williamsburg; president-elect, Janet L. Webster with Clark Nexsen in Virginia Beach; vice president – western, Chadd Yeatts with Schnabel in Roanoke; vice president – eastern, Michael A. Matthews with The Structures Group in Williamsburg; vice president – central, C. Eric Burke with Moffatt & Nichol; vice president at large, Julie W. Hartman with Stantec; secretary, Victor K. Angell with Wiley Wilson in Lynchburg; treasurer, Peter O'Hara with ECS Mid-Atlantc in Fredericksburg; and national director, Jeffrey N. Lighthiser with Draper Aden Associates in Blacksburg.