Email submissions to [email protected]
Law
Victoria L. Howell joined McCandlish Holton as an associate in the civil litigation group. She has degrees from Colgate University and the University of Richmond.
Creighton-Elizabeth Boggs joined GreeneHurlocker as an associate. She will focus her practice in business, regulatory and energy groups. She has degrees from the University of South Carolina and the University of Richmond.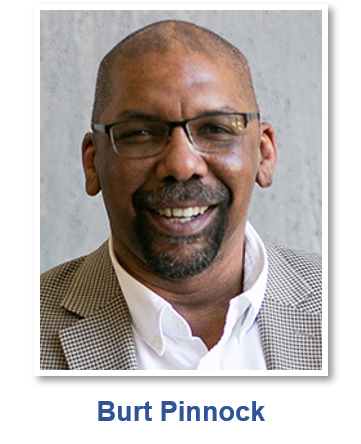 Dwight F. Hopewell joined Whiteford Taylor & Preston as senior counsel. He focuses his practice in corporate mergers and acquistions and finance transactions.
Architecture
Burt Pinnock has been appointed chairman of Baskervill.
Real Estate

Karla Knight joined Cushman & Wakefield | Thalhimer as transaction coordinator, tenant representation. She had been with Cushman & Wakefield's Denver office and is a graduate of James Madison University.
Joining Long & Foster Real Estate:
Alanna Clark has joined the Grove Avenue office.
Alex Maynard has joined the Village of Midlothian office.
At Shaheen, Ruth, Martin & Fonville Real Estate:
Amy Enoch, Lois Thomas and Rae Nunnally are associate brokers.
Mindy Dean, Jene Wood, Keith Wood, Wanda Huggins and Carol Beth Buchanan-Cook are Realtors.
Healthcare
Dr. Robert Quarles has joined WellcomeMD, effective Sept. 30.
Hospitality
Joining the Dominion Club:
Kirk James is executive chef.
John Herrmann is food and beverage director.
Engineering
Michael Lund has been promoted to division manager of the underground transmission and distribution engineering division of Draper Aden Associates.
Insurance
Joining Kinsale Insurance Co.:
Matt Riendeau is a business analyst in the IT department.
James Eason is a brokerage operations coordinator with Aspera. He is a graduate of Averett University.
David Fastje is a senior developer. He is a graduate of University of Arizona.
Evelyn Harrington is a QA analyst in the IT department. She has degrees from Virginia Union University and Liberty University.
Austin Fairchild is an associate underwriter – healthcare. He is a graduate of Hampden-Sydney College.
Mason Slaughter is an associate underwriter- property. He is a graduate of University of South Carolina.
Manufacturing
Michele McGuire joined TemperPack as a senior manufacturing supervisor.
Nonprofits
The 2019-2020 board of directors for The Doorways: president, Brett Mutnick with ColonialWebb; chair elect, Blair Nelsen with SCI Management; immediate past chair, Melissa Ball with Ball Office Products; treasurer, Susan Frank with UDig; and secretary, Leslie Flanary. Board members at large are Mark Ambrogi with Franco's Fine Clothing; Joyce Burgess with MCVH Auxiliary; Maureen Denlea; Richard Dickinson with TowneBank; Oscarlyn Elder with SunTrust Bank; Earl Ferguson with Artcraft Management; Marsha Ginther; Kathy Graziano; Randal Greene with Virginia Commonwealth Bank; Jim Jollay; Kevin King with SBK Financial; Fred Moore with Big River Advertising; Cathy Plotkin; John Presley; Vickie Snead; Rebekah Stewart with Diamond Healthcare; Tom Tichenor with Marsh & McLennan; Penny Trentham with VCU Health System; Charlie Whitaker with Altria; Bobby Whitten with Whitten Brothers Automotive; Matt Williams with ACIMA Private Wealth; and Steve Zacharias with Transact Capital.