Email submissions to [email protected]
Law
Eileen Geller has joined O'Hagan Meyer as an associate. She focuses her practice on medical malpractice and healthcare litigation. She has degrees from Syracuse University and the University of Richmond.
Robert Saffelle has joined Vandeventer Black as of counsel. He focuses his practice on employee compensation and benefits, including pension and profit-sharing plans, welfare benefit plans, fiduciary law, and IRAs.
Eric Link has joined the global economic development, commerce and government relations group of Hunton Andrews Kurth as director of government affairs. He had been with Virginia Department of General Services and has degrees from the University of Richmond.
Real Estate
Ann Kelly was promoted to chief financial officer for HHHunt. She had been senior vice president of finance and risk management.

Kerry Riley has joined Marcus & Millichap.
Veni Davidkova is a Realtor with Exit First Realty.
Krystal Mansfield and Gardner King have joined the brokerage team at Dominion Commercial.
Hospitality
Norma Delgadillo has been promoted to director of sales at the Hilton Richmond Downtown. She had been the assistant director of sales.
Media
Graham Moomaw has joined the Virginia Mercury. He will cover the statehouse beat and had been with the Richmond Times Dispatch.
Education
Joining the board for the Virginia Early Childhood Foundation:
Todd Norris is with Ballad Health.
Dietra Trent is with George Mason University.
The 2019-2020 board of directors for St. Andrew's School: chair, Scott Walker; vice chair, Clay Hilbert with Alpha Omega Wealth Management; immediate past chair, J. Scott Cardozo with Weil Group Resources; treasurer, Mary Allen Waller with Markel Corp.; and secretary, Tracey Ragsdale. Board members at large are Stacy Hawkins Adams with Collegiate School; Audrey Trundle Bauhan with Dominion Energy; Laura Boucher; Anne Byrd with Extremis Leadership; Tom Dickey with The Monument Companies; Cheryl Goddard with Goddard Properties; Shannon Harris with Focused Behavioral Interventions; Michael Harvey with MLH Assets Management; Bruce R. Hazelgrove III with NewMarket Corp.; Jevata Herman with Canvas the Salon; Eugene W. Hickok; John M. Mercer with Williams Mullen; The Rev. Andrew Y. Moore with St. Andrew's Episcopal Church; and Paul Rice with eComEngine.
Government
Jesse Smith is the deputy county administrator for community development for Chesterfield County, effective Oct. 1. He is currently the county's transportation director.
Engineering
Joining Timmons Group:
Danielle Soriano Brown is a project engineer with the traffic analysis and planning team. She is a graduate of the University of Florida.
Jonathan Snow is a project engineer in the structure and bridge design team. He is a graduate of the University of Illinois at Urbana-Champaign.
Marketing/Advertising/PR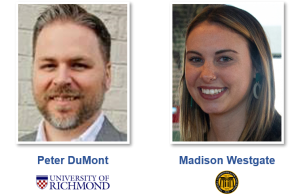 Peter DuMont was promoted to vice president of public relations at the Alliance Group.
At the VCU Brandcenter:
Emma Barone is assistant director of student affairs.
Ashley Sommardahl has been promoted to senior director of academics and student affairs.
At NDP:
Carson Goodrich was promoted to senior account executive.
Amberly Millis was promoted to junior media buyer.
Joining The King Agency:
Daniel Jones is a copywriter. He is a graduate of Virginia Commonwealth University.
Madison Westgate is a junior graphic designer.
Finance

Hank Coleman has joined Bank of America Merrill Lynch as senior vice president and senior relationship manager in business banking. He had been with First Tennessee/Capital Bank.
Joining the consumer and industrial products group of Matrix Capital Markets Group Inc.:
Matt Oldhouser is a senior analyst. He had been with Grant Thornton.
Duncan Rogers is an analyst.
Joining VCB Financial Group:
Tom Baker is vice president, trust representative. He had been with BB&T.
Bob Walker is vice president and as investment executive, Infinex Investments.
Construction/Trades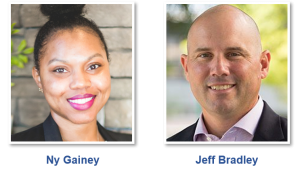 Ny Gainey is office manager for Riverstone.
Jeff Bradley, Frank Duarte and Heather Henderson have joined Keystone Waterproofing & Restoration. Bradley is a principal. Duarte is a managing member. Henderson is office manager. They were all with Valcourt Building Services.
Nonprofits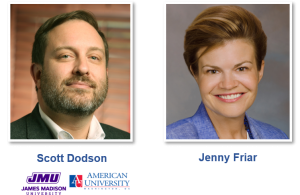 Scott Dodson is executive director of the Library of Virginia Foundation. He had been with the Richmond Symphony Orchestra.
At St. Joseph's Villa:
Jenny Friar has been appointed chief advancement officer.
Jafar Baraka is principal of Dooley School.
Transportation
Jennifer Feigert is general manager for Virginia / West Virginia for Lyft. She had been with Pure Barre.
Healthcare
David Cerino is chief executive officer for Envera Health.