Departures
Shannon Venable, president and CEO of the Children's Museum, has announced her retirement for next month. Danielle Ripperton will replace her as president and CEO, effective Dec. 2. Ripperton had been with the Peter Paul Development Center.
Law

M.R. Litman joined Virginia Estate & Trust Law as senior associate.
Julian Pedini and Robert Drewry have joined Whiteford, Taylor & Preston as associates. Pedini focuses on real estate and general corporate services. Drewry focuses his practice on labor and employment.
Joining Gentry Locke:
Matthew Moran is government affairs director. He had been with the Virginia House of Delegates.
Jeffrey Miller is a litigation associate.
Daniel Scott Foster Jr. is a commercial associate.
Real Estate

Ken Campbell has joined One South Commercial as an associate broker.
Leslie Hasek has joined the Enterprise office of Joyner Fine Properties as a Realtor.
Eddie Jackson has joined Joyner Commercial as an associate broker. 
Heather Hodges joined the Strawberry Street office of Long & Foster Real Estate.
Finance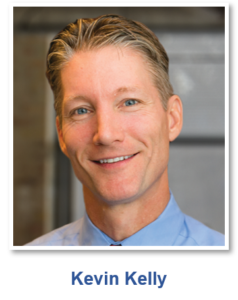 Kevin Kelly is area manager for southern Virginia for Homebridge Financial Services.
Nonprofits
Joining the board of Little Hands Virginia: Lauralee Allen with Collegiate School; Frances Farmer with Spot On Therapy Group; Mary Farrell; Dr. Lindsay Forston with Communities In Schools of Virginia; Emily Gottwald; Sarah Graper with Unboxed Training & Technology; Joanna Harris; Sarah Holzbach; Emily Hovis with BarReVA; Generra Peck with 50 State; Sallie Pruitt with Commonwealth Commercial; Alexandra Saunders; Katherine Sheehan with Golden Word and executive director, Taylor Keeney with Hunton Andrews Kurth.
Joining the board of directors for Housing Families First: Sara Blose with Central Virginia Legal Aid Services; J. Benjamin English with Hirschler; Elizabeth Nice with Virginia Supportive Housing; Tameka Webb with Virginia Community Development Corp.; and Mary Beth Yates with the Children's Museum of Richmond.
Recreation/Sports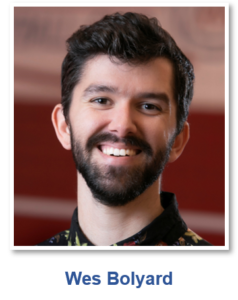 Darren Sawatzky has been named sporting director and head coach of the pro team of the Richmond Kickers. He had been with the USL League One side FC Tucson.
Wes Bolyard joined Richmond Volleyball Club as development coordinator.
Insurance
At Allianz Partners: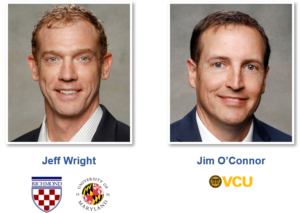 Jeff Wright is chief financial officer. He had been with Genworth Financial. 
Jim O'Connor is head of operations. 
Joining Kinsale Insurance Co.:
Megan Price is a business analyst with the IT department. She is a graduate of North Carolina Agricultural & State University.
Marty Ferguson is a Windows administrator with the IT department.
Steven Londono is an underwriter in the small business division. He is a graduate of Florida International University.
Blair Kipp and Madison Jennings are claims counsel. Kipp has degrees from Virginia Commonwealth University and Western New England University. Jennings has degrees from Virginia Commonwealth University and the University of Richmond.
Preston Whitlock is an associate underwriter – excess casualty. He is a graduate of Utah Valley University.
Tyler Harper is an associate underwriter in the construction division. He is a graduate of Longwood University.
Tim Joslin is information security manager in the IT department. He is a graduate Virginia Commonwealth University.
Prasanth Arikatla is a software developer. He is a graduate of Rutgers University.
Suresh Venkidusamy is a software development team lead. He has degrees from Bharathidasan University and Anna University.
Kevin Kafuku is a software developer in the IT department.
Karen Hanson and James Kennedy are claims examiners. Hanson is a graduate of Salisbury State College. Kennedy is a graduate of Radford University.
Construction
Romey Poore Jr. has joined EDC as a project engineer. He had been with Cornerstone Homes Construction.
Manufacturing
Joining TemperPak:
Zoe Stokes is office manager.
Travis Hunter is a senior thermal engineer.
Associations
Appointed to the 2019-2020 National Association of Counties from Henrico County, the following board of supervisors and their assigned committees: Chairman and Varina District Supervisor Tyrone E. Nelson, Transportation Policy Steering Committee; Brookland District Supervisor Daniel J. Schmitt, Community, Economic and Workforce Development Policy Steering Committee; Fairfield District Supervisor Frank J. Thornton, Human Services and Education Policy Steering Committee; Tuckahoe District Supervisor Patricia S. O'Bannon, Telecommunications and Technology Policy Steering Committee (vice chair); Healthy Counties Initiative Advisory Board; Information Technology Standing Committee (vice chair); International Economic Development Task Force; Large Urban County Caucus Steering Committee; and Resilient Counties Advisory Board (vice chair).
Administration officials received the following appointments to the following committees: County Manager John A. Vithoulkas, Finance, Pensions and Intergovernmental Affairs Policy Steering Committee;
Deputy County Manager for Community Operations Timothy A. Foster, Public Lands Policy Steering Committee; Deputy County Manager for Administration W. Brandon Hinton, Health Policy Steering Committee; Anthony E. McDowell, Justice and Public Safety Policy Steering Committee; and Deputy County Manager for Community Development Randall R. Silber, Environment, Energy and Land Use Policy Steering Committee.