Real Estate
Cailin Richardson has been promoted to learning and development director with Virginia Realtors. She had been the specialty programs education manager.
At Cushman & Wakefield | Thalhimer:
Cliff Hamner has been promoted to vice president in the commercial property services group.
Preston Hughes is a portfolio manager in the commercial property services group. He had been with Lincoln Property Company in Washington, D.C.
At Long & Foster Real Estate:
Jeanette Byrd-Jones has joined the Grove office.
Daniel Johnson has joined the Village of Midlothian office.
Education
Sandy Turnage has been named director of corporate relations for the Virginia Commonwealth University Office of Development and Alumni Relations, effective Jan. 27. She had been with VCU's School of Business and has degrees from Radford University and the College of William & Mary.
Construction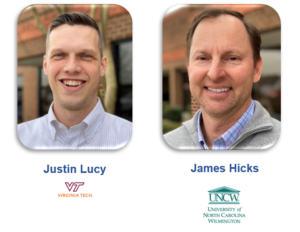 Justin Lucy and James Hicks have joined Keystone Waterproofing & Restoration as business development managers.
Joining M.L. Bell Construction:
Justin Smith is a project manager. He had been with RVA Construction.
John Butler and Matt Martin are superintendents. Butler had been with Gulf Seaboard General Contractors.
Finance

Melodie Bobko has been promoted to vice president of transactions and senior paralegal with Capital Square. She is a graduate of Randolph-Macon College in Ashland.
At Matrix Capital Markets Group:
William J. O'Flaherty and Stephen C. Lynch have been promoted to directors. O'Flaherty is in the consumer and industrial products group. Lynch is a member of the downstream energy and convenience retail group.
Martin C. P. McElroy Jr. has been promoted to associate. He is a member of the downstream energy and convenience retail group.
Edward M. Farley V has joined the firm as an analyst in the downstream energy and convenience retail group. He had been with Boxwood Partners.
Technology
Joining Networking Technologies + Support:
Nathan Bolden is a network engineer.
Nawid Nida is a security engineer.
Liam Carne, Jalen Early Okey Emenuga, Joseph Jennings, Kevin Lepore, Joshua McMahon, Adam Nedzweckas and Benjamin Shelton are deskside support specialists.
Antonio Fields is a helpdesk support specialist.
Christal Clarke and Kenyanna Snead are call center specialists.
Insurance
Joining Kinsale Insurance Co.:
Nick Such is an associate underwriter in commercial property. He is a graduate of Virginia Tech.
John Daggit is a business analyst with It.
Joe Eckhout is an information security engineer. He has degrees from Regent University and Liberty University.
Tamia Frye-Ford is an associate underwriter – allied health. She is a graduate of Virginia Commonwealth University.
Kaisier Ailaiti is a QA analyst with It.
Mike Ortiz is dev ops engineer. He is a graduate of Saint Paul's College.
Kelly Boscana is senior regulatory compliance leader. She is a graduate of University of Richmond.
Andrew Herrmann and Josh Nachman are claims counsel.
Bob Murray and Joe Caviglia are claims examiners. Murray is a Randolph-Macon College and Caviglia is a graduate of Wabash College.
Nonprofits
Joining the Make-A-Wish Greater Virginia:
Terri Kendrick is a wish assistant.
Karen Zegarra is corporate development officer.
Rachel Hill is the event and campaign manager.
Associations
Richmond Property Owners Association 2020 Board of Directors: president, Justin Sledd with One South Commercial; vice president, Matt Brantingham with Real Property Management; Cory Weiner with CW Performance Group; and Dr. David Galpern with Drask Realty.
The 2020 board officers for the Virginia State Golf Association are: president, Gary Beck with Princess Anne Country Club; vice president, Anne Greever with Willow Oaks Country Club; and
secretary/treasurer, Brian Maloney with Springfield Golf & Country Club. Joining the board are: Linda DiVall with Mount Vernon Country Club; Boodie McGurn with Country Club of Virginia;
Michael Millen with Farmington Country Club; Mark Raper with Willow Oaks Country Club; Cameron Robinett with Cedar Point Country Club; William Saunders with RVA9 Golf Club; Stephen Whitfield with Bayville Golf Club; and Bert Wilson with Jefferson Lakeside Country Club.
The 2020 officers and new board of governors members of the Virginia Bar Association are: president, Alison M. McKee with Kaufman & Canoles in Virginia Beach; president-elect, Richard H. Ottinger with Vandeventer Black in Norfolk; chair, Victor O. Cardwell with Woods Rogers in Roanoke; immediate past president, Richard E. Garriott Jr. with Pender & Coward in Virginia Beach; board members Rosalie P. Fessier with TimberlakeSmith in Staunton; Charles E. "Chuck" James Jr. with Williams Mullen in Richmond and Washington, D.C.; Robert E. Scully Jr. with Blankingship & Keith in Fairfax; W. Ryan Snow with Crenshaw, Ware and Martin in Norfolk; state Sen. Mark D. Obenshain with Obenshain Law Group; and Fairfax County Circuit Judge Daniel E. Ortiz.
Marketing/Advertising/PR
At Colab: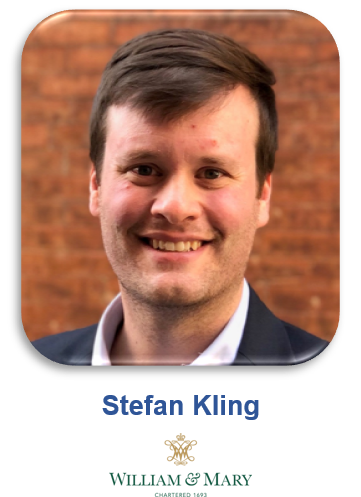 Morgan Witham has been promoted to chief executive officer.
Sarah Ferrara has been promoted to chief operating officer.
Consulting
Stefan Kling has joined Thought Logic as a principal consultant. He had been with Ivy Ventures.
Business Services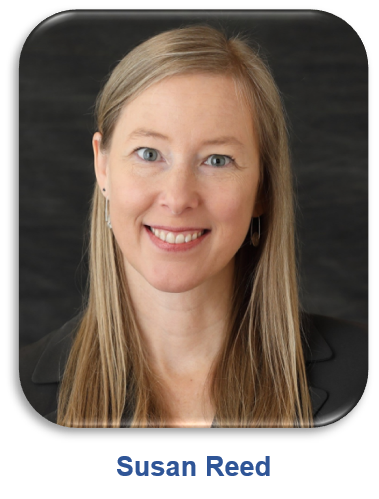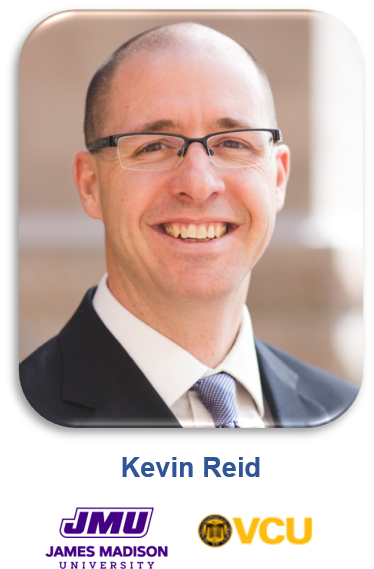 Kevin Reid has been promoted to managing principal with OneDigital. He had been managing consultant.
Architecture
Susan Reed is the director of the historic preservation studio with Glavé & Holmes Architecture.
Healthcare
Scout Simes is a sales representative.
Eve Paul is a service representative.