Law
Ned Turnbull, Kyle Wingfield and Mark Zaruba have been elected partners with Williams Mullen.
Shane Frick is a partner at MeyerGoergen. He focuses his practice on commercial transactional work.
Real Estate

Ray Moore has joined the Tuckahoe office of Long & Foster Real Estate.
Cheryl Jones has joined Shaheen, Ruth, Martin & Fonville Real Estate as a Realtor.
Alan Stephens, Darci Butler and Erin English have joined the West End office of Napier Realtors Era as Realtors.
Danielle Gray and Tatyana Hall have joined Exit First Realty as Realtors.
Commonwealth Commercial reports the following promotions:

Aleksandra "Ola" Harcum is chief financial officer. She had been vice president of finance.
Philip Berry is director of IT. He had been sales force operations manager.
Taylor Fodill is office manager. She had been an administrative assistant
Ryan Tolson is controller. He had been assistant controller.
Tracey Mallion is fund controller. She had been fund accountant.
Eileen Surina is director of financial systems. She had been accounting information systems analyst/senior accountant.
Suzanne Speers is an accounting supervisor. She had been senior accountant.
Randy Cosby is first vice president for Commonwealth land. He had been an associate.
Finance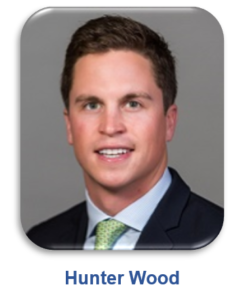 Hunter Wood has been promoted to vice president with NorthMarq. He had been a senior investment analyst.
At the Federal Reserve Bank of Richmond:
Lenny Johns has been promoted to vice president with responsibility for the law enforcement unit.
Lucy Meidinger has been appointed assistant vice president of financial planning and strategic sourcing in corporate accounting. She had been with iHeart Media and has degrees from the University of Mary Washington and Virginia Commonwealth University.
Construction
Evan Shriver has been appointed chief executive officer of Atlantic Constructors. He had been executive vice president of construction operations.
At East West Communities:
Daniel Jones has been promoted to Richmond division president.
Mark Smith has joined the firm as senior vice president. He has degrees from Clemson University and the University of Richmond.
Jason Fenchuk and Linda Prior have been promoted to senior vice presidents.
Eric Lawman and Katy Straebel haves been promoted to vice presidents.
Accounting
At Meadows Urquhart Acree & Cook:

Richard Jacobs is a director. He had been with Dixon Hughes Goodman.
Bob Robbins is a senior accountant.
Sarah Abell is a receptionist.
Kris Jones was promoted to senior accountant.
Hannah Reinhardt and Susan Brickey were promoted to in-charge accountants.
Insurance
James Shewey is Richmond market leader for RCM&D. He is the education practice leader and client service team leader.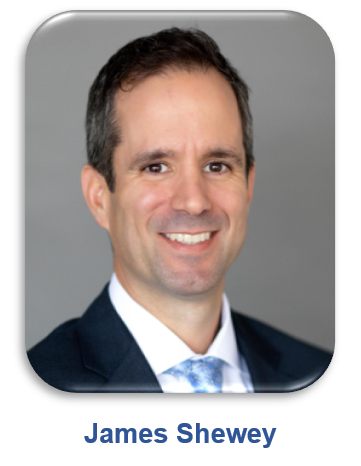 Joining Kinsale Insurance Co.:
Kelsey Bridges is associate underwriter-professional liability. She is a graduate of Longwood University.
Savannah Scheerer is an associate underwriter-construction. She is a graduate of Longwood University.
Joe Farrell is an associate underwriter – small business. He has degrees from Virginia Commonwealth University.
Chelsea Smith is an associate underwriter-recreation and leisure. She is a graduate of Southwest Baptist University.
Technology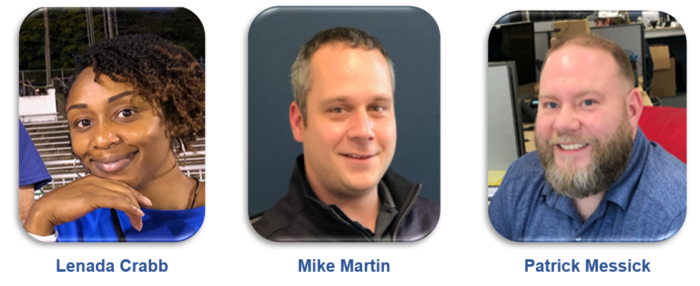 Lenada Crabb has been promoted to director of client services with Simplicity VoIP.
Mike Martin has been promoted to sales engineer with Simplicity VoIP.
Patrick Messick has been promoted to director of client services with Comtel Communications.
Architecture/Design

Brandon Maxwell has joined Kahler Slater as a project leader with the healthcare team.
Joining PSH+:
Thomas Freeman Jr. is an architect.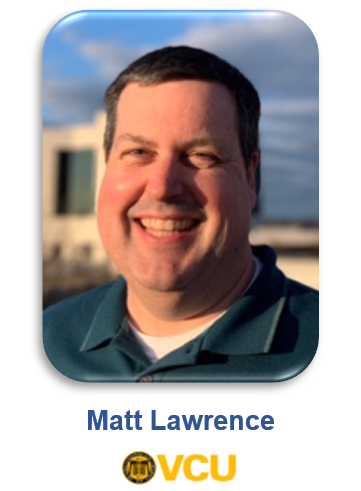 Katie Thomas and Rachel Thompson are senior interior designers.
Marketing/Advertising/PR
Matt Lawrence has joined Five19 as creative production manager.
Consulting
Laura Bowser is director of Evolve Speaker Network.
Claire O'Keefe has been promoted to director of Canvas and Summit Producer.
Clair Morgan is a media producer.