Law
Joining the government contracts practice of Whiteford, Taylor & Preston:
Thomas A. Coulter is a partner.
Nicole Hardin Brakstad is counsel.
Joining the health practice at Byrne Legal Group from Hancock, Daniel & Johnson: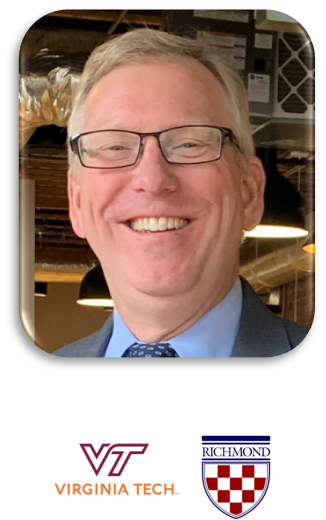 Jerry Canaan is a partner.
Suzanne Lim is Of Counsel. She has degrees from Purdue University and the University of Richmond.
Melissa Furlough is a paralegal and legal assistant.
Healthcare
Kelly Todd is the director of Centralized Credentials Verification Service. She had been with the Community Care Network of Virginia.
Abigail Schwartz has joined RVABaby as a pediatric nurse practitioner. She has degrees from James Madison University and Old Dominion University.
Real Estate

Eric Sutter joined SVN/Motleys Commercial as commercial real estate advisor. He will continue in his role in business development at Motleys Asset Disposition Group.
Diane Trittipoe has joined Shaheen, Ruth, Martin & Fonville Real Estate as a Realtor.
Kadera Brown has joined Liz Moore & Associates.
At Dudley Resources:
Allena Spriggs is a client service agent.
Steve Florian and Trae Dudley are sales advisors in the equipment division. Florian is a graduate of Fortis College.
Finance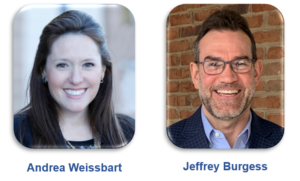 Andrea Weissbart joined Atlantic Union Bank as a workplace solutions relationship manager.
At Luxon Financial:
Kevin D. Spence is chief compliance officer, managing director.
Michael A. Ellermeyer is senior accounting advisor, director, with Cary Street Partners.
Jaimal C. Hayes is senior compliance manager, vice president, with Cary Street Partners.
Jeffrey L. Burgess joins Cary Street Partners as a financial advisor.
Education
Nicole Dailey is assistant chief with Virginia Commonwealth University's Police Department. She had been interim assistant chief.
Architecture/Design
Erin Rowe has been promoted to market manager with SMBW.
At 3North:
Erin Webb has been promoted to a firm principal. She is a member of the residential studio.
Ed Pillsbury has been promoted to director. He is a member of the commercial architecture studio.
Joining Pillar & Peacock:
Maggie Davids is a junior designer. She has degrees from Virginia Commonwealth University.
Brittiany Dubose is a bookkeeping and purchasing agent. She is graduate of Virginia Commonwealth University.
Construction

EDC reports the following promotions:
Jeffrey Broderick is vice president, business development.
Joseph Sexton is senior project manager.
Becky Ulrich Spence and Tina O'Hara are senior project coordinators.
Paul Robinson and Craig Billings are senior superintendents.
Garrett Hass is project manager.
Matt Hart is assistant project manager.
At Cornerstone Homes:
Gabe Mitchell and Jack Addington are construction managers, Chickahominy Falls.
Ryan Carroll is warranty manager.
Ken Moody is production manager, South Areas.
Brian Kirby is a construction manager, The Cove at Magnolia Lakes.
Austin Blinn is erosion and soil specialist with Cornerstone Homes and The Crescent Group.
Brandon Bullock promoted to production manager, north areas.
Sherwood Day is a construction coordinator and permit expeditor.
Technology
Scott Bauer and Zach Showalter have joined UDig as consultants. Bauer had been with Grant Thornton LLP and has degrees from the University of Virginia and George Mason University. Showalter had been with Capital One and is a graduate of the University of Virginia.
Joining client services for Simplicity VoIP:
Joey Humphreys Jr. and Alex Wallace are technician-trainers.
Darian Ricks is a client services representative.
Marketing/Advertising/PR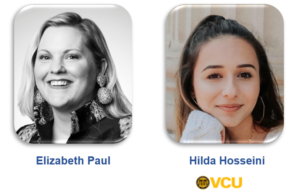 Brian Kao joined Workshop Digital as a PDM analyst I. He is a graduate of the College of William and Mary.
Kate Pyle has been hired as full-time account manager at Big Spoon Co.
Elizabeth Paul has been named chief strategy officer for The Martin Agency. She had been with MullenLowe.
At Fable:
Hilda Hosseini is a junior art director.
Shannon Nelson is a junior copywriter. She is a graduate of Virginia Commonwealth University.
Kate Carpenter was promoted to associate creative director. She had been senior art director.
Government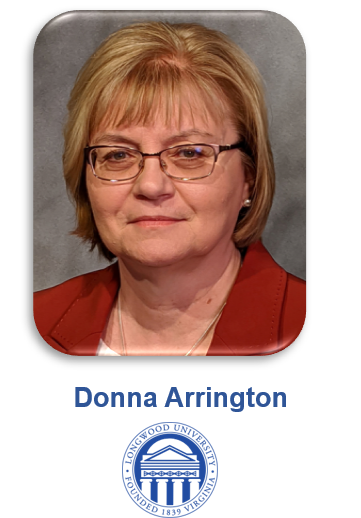 Donna Arrington has been named accounting director for Chesterfield County. She had been assistant director in the accounting department.
Recreation/Exercise
At Boho Studio:
Kristen Secor has been promoted to director of operations. She had been director of fitness and nutrition programing.
Sara-Nelson Steel is studio manager at The Quad by Boho. She had been studio manager of Boho Fit Studio in Brookland Park.
Alyssa Rossi has been promoted to studio manager of Boho Fit Studio in Brookland Park. She has been an instructor with Boho Fit Studio.
Kathryn Palombo is studio manager of Boho Cycle Studio in the Museum District.