Law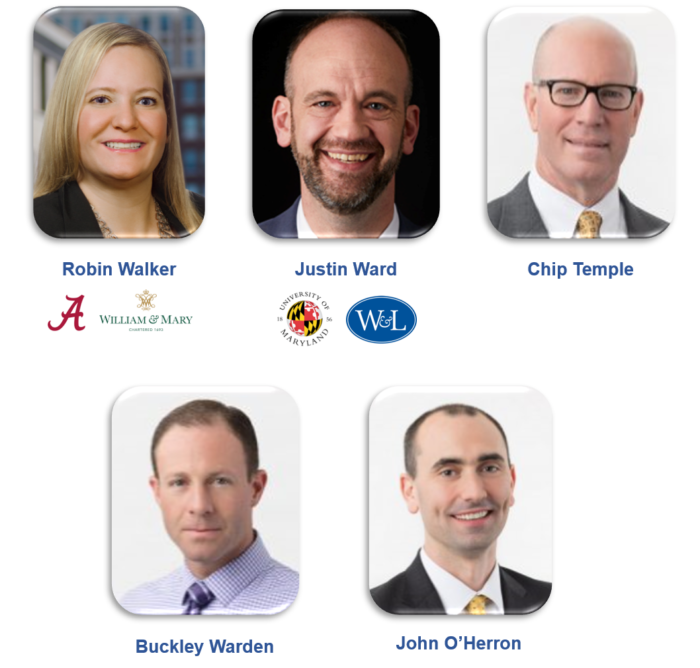 Robin Walker joined Spotts Fain as an associate in the commercial real estate section.
Justin W. Ward joined Ford Richardson as a partner. He had been with Sands Anderson.
At ThompsonMcMullan:
Thamer E. "Chip" Temple III and J. Buckley Warden IV have been elected shareholders.
John P. O'Herron has been named as a director.
Real Estate
MaryAnne Beaty is an associate broker with Exit First Realty.
Architecture/Design
Patrick Gegen is an associate with Hickok Cole. He came from HYL in Washington D.C.
Majd Soudi and Lisa Clark have joined the architecture team of SMBW.
Finance
Karrie Southall has been named to the board of directors for RiverFront Investment Group. Karrie is the firm's chief operating officer.
Government
Jacquelyn Salaam-Hicks has been appointed the director of the information and technology division of Richmond Redevelopment and Housing Authority.
Emily Ashley is the director of Citizen Information and Resources for Chesterfield County, effective March 9. She is currently with Henrico County.
Nonprofits
Annie Rae Carlton has joined The Doorways as office manager and project coordinator. She had been with Georgia Hope in Dalton, Georgia.
Engineering
Katie Goodman has been promoted to associate with Balzer & Associates.
Marketing/Advertising/PR
Samantha Nodes and Nathan Lee have joined Third Marble Marketing.
Rachel Crowe has joined Colab as project coordinator. She had been with Torx Media.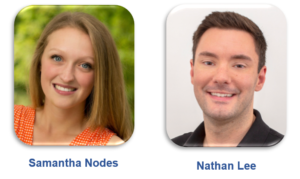 Jeff Meek has joined The Idea Center as an account manager. He had been with the National Heat Exchange in Ohio.
Construction
Eric Jens has joined Vertical Builders as a production manager. He had been with StyleCraft Homes.