Law
Ryan Starks has joined Whiteford, Taylor & Preston as an associate in the government contracts practice. He previously worked for U.S. Department of Justice where he practiced with the September 11 Victim Compensation Fund.
Construction
Katelyn Phelps joined Hitt as an assistant project manager. She is a graduate of Virginia Tech.
Finance
Jonathan Brabrand joined Transact Capital Partners as a managing director.
Real Estate

Chris Avellana has been promoted to vice president of JLL. 
Daerick Wilkerson joined the Colonial Heights office of Napier Era Realtors.
Dorothy Mitchell has joined Boone Homes as the sales manager. She had been with Shurm Homes.
Jasmine Scott and Bryan Brooker have joined Icon Realty Group as Realtors.
Lynnwood Tucker has joined Mission Realty at eXp.
Daryn Williams and Vince Jones have joined Exit First Realty as Realtors.
Arts
At the Richmond Symphony: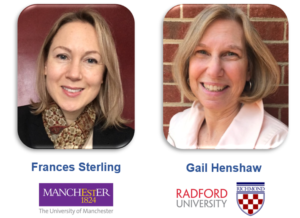 Frances Sterling is the director of advancement and patron communications. She had been with the Union Chapel in London.
Gail Henshaw is director of finance and administration. She had been with the Masonic Home of Virginia.
Sofia Malin is production and logistics coordinator of Menuhin Competition Richmond, 2020.
Technology
Joining UDig:
Erin Lessin is a creative director. Lessin is a graduate of the University of Southern California.
Chris Sanders is a lead consultant. Sanders had been with CapTech and is a graduate of Virginia Commonwealth University.
Jacob Fehrman is a consultant. Fehrman is a graduate of Virginia Tech.
Nonprofits
The 2020 Board of Directors for Ronald McDonald House Charities of Richmond: president, Chris Siderio with Venture Construction; vice president, Max German with Bank of America; immediate past president, Tito Luna with Virginia Commonwealth University; treasurer, Mike DeRuosi with AMD Advisors; secretary, K.C. Long with Capital One. Board members at large are Jim Bonnell with Manorhouse Retirement and Dr. Cliff Lee with Children's Hospital of Richmond at VCU; Audra Butler with United Scrap Metal; Elizabeth Carr with Williams Mullen; Sue Durlak with McDonald's S.M. Durlak; Kevin Hopkins with Davenport & Co.; Tom Laughon with Catch Your Limit Consulting; Dr. Bonnie Makdad, neonatal consultant; Grace Morse-McNelis with Sands Anderson; Robin Pope-Moss with SunTrust; Ruth Prideaux with Dominion Energy; Jeneice Roane with Children's Hospital of Richmond at VCU; Kristy Seredni with Seredni Tire and Auto Center; Jason Ward with AMF Bakery Systems; Whitney Welsh, McDonald's owner operator; Marsh Whaling with CPR Stores of Central Virginia.
Marketing/Advertising/PR
Abby Macdonald is account manager for Torx Media. She had been with NetSearch Digital and is a graduate of Old Dominion University.
Rosalie Morton has been promoted to vice president, channels, with Padilla. She had been senior director of social media and digital group.
At Workshop Digital:
Maggie Murray has been promoted to senior SEO analyst.
Haley Nininger has been promoted to PDM analyst.